Busting the top 15 SEO myths of 2014
It's tough to tell what's real and what's myth today when it comes to SEO best practices. So we asked the SEO community to bring us up to date on the current state of link building, content marketing, social media and more.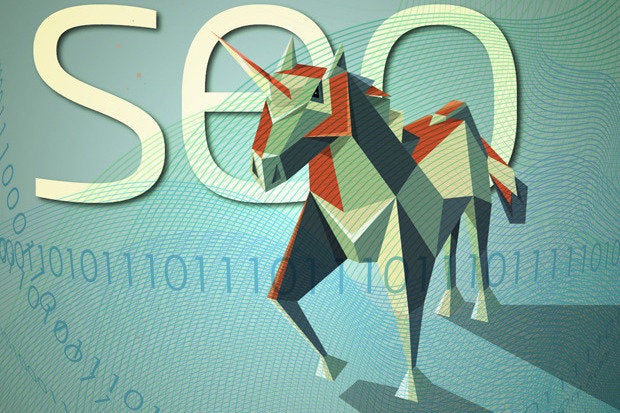 All the recent Google algorithm updates -- Panda, Penguin, Hummingbird -- have turned what were once widely practiced SEO beliefs into myths. For instance, guest blog posting used to be a popular way to get quality links, but Google recently "stuck a fork" in the practice and proclaimed it "done."
So what are the most common SEO myths and misconceptions today? We queried the SEO and online-marketing communities for their top picks and best practices in this post-Panda/Penguin world.
Myth 1: Link Building is Dead
"All the Google penalty propaganda and prevalence of spammy link building has led some people to decry the fine art of link building, claiming that pushing to gain links to improve your rankings will land you in hot water with Google," says Evan Pryce, head of SEO at SUSO.
"In reality, you're never going to compete in a competitive industry without some element of link building," Pryce says. "The risks have certainly increased if you don't know what you're doing, but smart and tactical link building from reputable websites is still the most effective way of improving your rankings and bringing in more traffic and revenue from organic search."
Pryce says companies should continue to look for link opportunities but also avoid anything that's too obvious, such as mass directory submissions or low-quality guest posts on irrelevant, small-time blogs.
"The safest and most defensible link-building strategy is to go out and build relationships with influential industry figures. The links gained from nurtured relationships will be some of the best links you can get and won't be easy for your competitors to replicate," Pryce says.
Building links is problematic these days if the intention is to "manipulate search rankings," says Nathan Joynt, SEO manager, Volusion. "This is especially true if the links gained are low quality and/or they violate Google's Webmaster guidelines. Brands and SEOs will benefit from a content marketing strategy based on providing the best content possible that will earn links naturally."
"Both the content on your site and the content that is linking to your site need to be of high quality," according to Achalu Narayanan, vice president of Internet Marketing, Egnyte. Narayanan suggests "having relevant and diverse sources that link to relevant pages. When you invest in content, that content can be used for Web pages, blog posts, lead generation offers and guest posts on other sites -- all content types that will bring more links with them over time."
Myth 2: Content Marketing Has Replaced SEO
Content marketing has existed for decades. In the past, some content was created with the sole goal of ranking well in Google searches, regardless of the content's quality, according to Steve Beatty, senior SEO director, Covario.