Business as usual for enterprise migrations to Windows 10
The new OS may sport a new servicing model -- constant updates and changes -- but companies will upgrade the way they've always done, analysts say.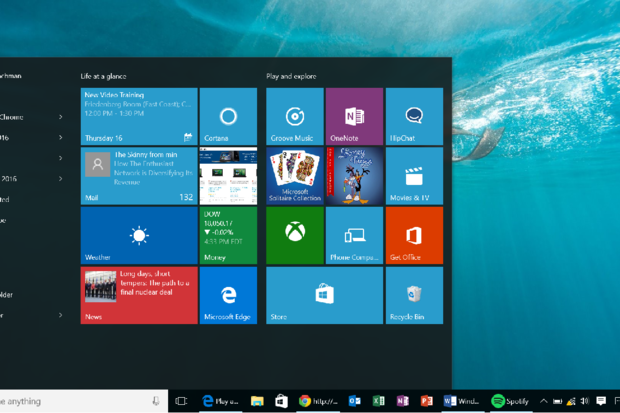 Windows 10 may be a radical change from its predecessors, maybe even the last version of the OS, but for enterprises planning to migrate to the new operating system, it will be the same old, same old, analysts said today.
"Business as usual," said Al Gillen of IDC in an interview when asked how corporations will approach Windows 10.
The experts' consensus was that Microsoft's major customers would treat Windows 10 much like they have previous upgrades -- such as Windows XP to Windows 7, the last major move by most -- rather than accelerate the process and jump on the new OS faster than they have others.
While Microsoft doesn't have the leverage with enterprises that it does with consumers and small businesses -- whose current Windows 7 and 8.1 devices are eligible for a free upgrade under a one-year time limit -- the Redmond, Wash., company has urged corporations to move quickly.
"We encourage businesses to start evaluating, piloting and deploying Windows 10 today," said Jim Alkove, director of program management for Microsoft's enterprise group, on a company blog Wednesday.
Terry Myerson, the top Windows executive at Microsoft, said the same thing yesterday in a separate post, but also prompted smaller shops -- which may be running Windows 7 Professional or Windows 8.1 Pro, SKUs that do qualify for the free upgrade -- to hustle.
"We encourage small businesses to take advantage of the free upgrade offer to Windows 10 from genuine Windows 7 and Windows 8.1 PCs and tablets," Myerson said.
Larger organizations typically license Windows Enterprise, an edition not offered at retail, and support it with a Software Assurance (SA) agreement that provides for free upgrades to new versions. As long as they continue paying for SA, companies running Windows Vista, 7, 8 or 8.1 Enterprise can upgrade to Windows 10 Enterprise at their discretion and pace.
Without a one-year clock ticking in their ears, that's exactly what enterprises will do.
"They can move to Windows 10 whenever," Gillen said. "They're not going to rush into it."
Some analysts acknowledged that the shift to Windows 10 will be a bit quicker than migrations that occurred with Windows 8. "I do think it will be slightly faster than Windows 8," said David Johnson of Forrester.
But the better comparison will be between Windows 10 and Windows 7, the last successful OS from Microsoft and the one now powering the majority of corporate PCs (and the world's too, with a 67% share of all Windows PCs).
There, the experts expect little if any difference: Companies will repeat their usual practice of first planning and preparing for the migration. Next, they will run pilot programs with small numbers of machines, followed by accepting new PCs with Windows 10 -- essentially starting the go-to-10 process through attrition. Finally, they will begin organization-wide upgrades of existing devices. Their completion target: Late 2019.