Brits can now insure their self-driving cars
If the car's driverless technology is shown to have failed, the driver may not be held responsible.
"If, for instance, the car's driverless technology or its supporting systems are shown to have failed or caused some other disruption resulting in an accident, collision or other type of damage, the driver may not bear any responsibility," the insurer stated.
The driverless vehicle insurance policy, however, requires the driver to always be in a position to take control of the car at any time.
"So a driver couldn't turn on the autopilot and have a nap at the wheel," the company stated.
Flux, which has about 600,000 policyholders, has a reputation for taking on hard-to-insure vehicles. Fully autonomous vehicles or even cars equipped with advanced driver assistance systems (ADAS), however, are far from risky.
According to a study published more than a year ago by the Insurance Institute for Highway Safety (IIHS), autonomous vehicle technology has already led to a lower fatality rate in accidents involving late model cars.
Most accidents are caused by human error, so if this factor can be minimized by taking control of the moving vehicle away from the driver, the accident rate should tumble, the IIHS stated. Data from the IIHS and the Highway Loss Data Institute (HLDI) already show a reduction in property damage liability and collision claims for cars equipped with forward-collision warning systems, especially those with automatic braking.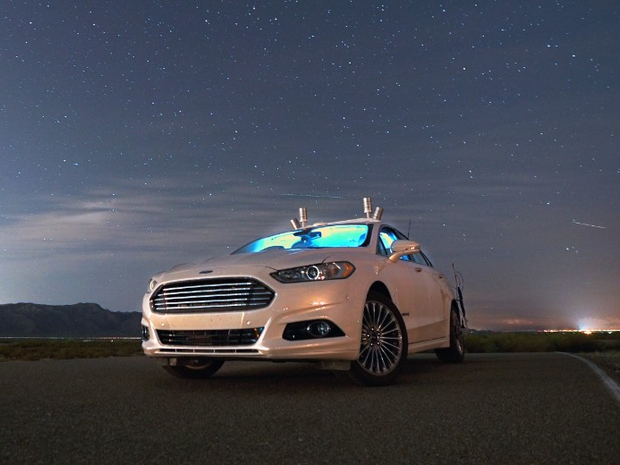 A Ford Fusion hybrid sedan is fitted with LiDAR, which allows it to drive itself at night. Credit: Ford
The impact on the insurance industry could be significant. Far from hurting the insurance industry, which generates $220 billion in revenue a year in the U.S. alone, self-driving cars are likely to shrink the amount of settlements it pays out.
Industry consultancy KPMG predicts that the insurance market will shrink 60% by the year 2040.
"Currently, the personal auto sector accounts for roughly $125 billion in loss costs. By 2040, we believe this sector could cover less than $50 billion in loss costs," KPMG stated in its report.