BMW M2 first drive: Exhilarating, tossable, and thoroughly driver-full
Let's hit pause on the driverless tech discussion. The BMW M2 uses hardcore German engineering to form a blockade against the forward march of robot-driven cars.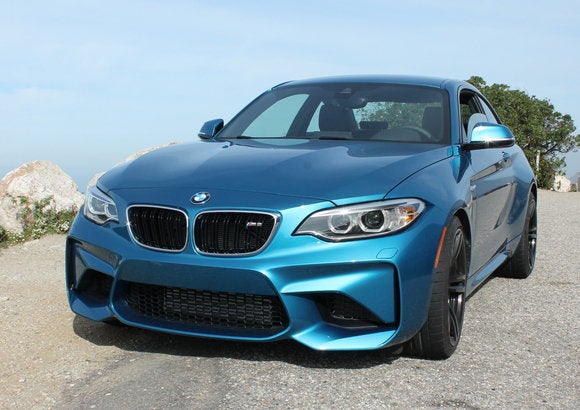 The BMW M2 cuts an aggresive angle on the California coast. Credit: Jon Phillips
If you follow performance cars at all, you probably think you've got the BMW M2 all figured out.
You know the M2 is the spiritual successor to the 1 Series M Coupe, a car so universally lauded by enthusiasts—and so impossible to find in the used market—it's almost an urban legend. In fact, you've probably never even seen the 1 Series M. Only 740 were sold in the US. But your car-crush is real, and in the new M2 you see a second chance to drive something very, very special.
You also know the new M2 is the baby of BMW's 2016 M car lineup. You look at the M3 sedan and M4 coupe, and then ponder the slightly shorter wheelbase and careful excision of fatty tissue promised by the M2. Your mind drifts to hairpin curves. You consider whether "flickable" and "tossability" are even words. You hope so, because you think you'll need them soon.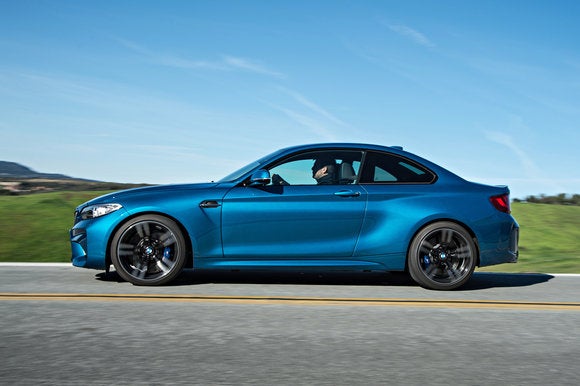 The BMW M2: All chiseled lines and interesting angles. Credit: BMW
Yeah, you think you've got the M2 all figured out. And this time you're right. The 2016 BMW M2 is a fun, scruffy driver's car that feels more alive than any other M car I've driven. Grab it by the nape of its neck and shake it. It'll just think you're having fun.
The M2 starts at $52,695. That's $14,000 cheaper than the M4 coupe—an amazing price for what hardcore enthusiasts might consider the true halo car of the M car line up.
BMW M2: Driverless? Try driver-full
Last week, the federal government said the computers in driverless cars could be considered the regulatory equivalent of people. It was enough to send me spinning into an anti-driverless rant. But just a few days later, I found myself on the track at Laguna Seca, following BMW factory racer Bill Auberlen in the new M2—and it was one of the most driver-full experiences I've ever had.
Indeed, our driverless future might be coming, but cars like the M2 serves as a blockade against the creeping spread of soulless technology. With 370 horsepower, 343 pound-feet of torque, and a 0-60 time of 4.3 seconds (when propelled by BMW's seven-speed sequential transmission), this is not a car that's designed to wait patiently for algorithm guidance at stoplights.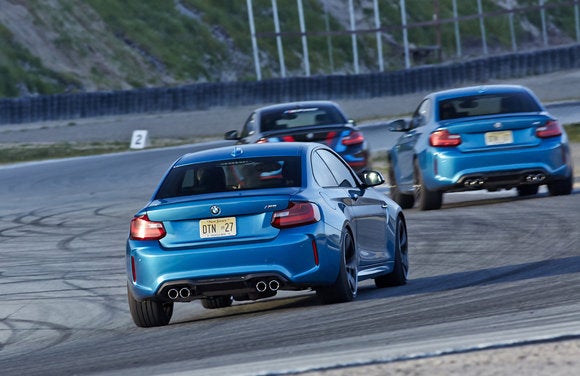 Damn, these M cars look beautiful when traveling as a pack. BMW factory racer Bill Auberlen drives the pace car. Credit: BMW