Biometric security is on the rise
Does biometrics have a huge role to play in corporate security programs? We asked several experts to weigh in on the pros and cons of biometric security.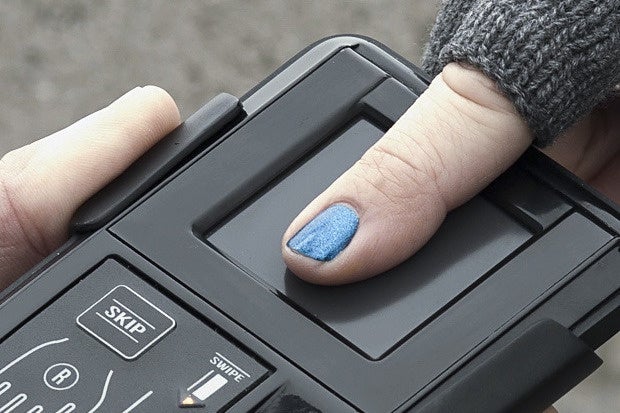 Biometric security is on a sharp growth curve, according to a number of recent research reports. The technology is on the rise in large part due to the fact that many mobile users have become comfortable using tools such as fingerprint identification for access.
But does biometrics have a huge role to play in corporate security programs? We asked several experts to weigh in on the pros and cons of biometric security.
First, here's a look at some of the market projections.
Juniper Research, in a recent report, says more than 770 million biometric authentication applications will be downloaded each year by 2019. That's up from just 6 million this year. The report cites Apple's combination of its Touch ID authentication to tokenization in NFC payments as an example of high profile adoptions of biometrics.
The Juniper study says fingerprint authentication will account for the overwhelming majority of apps, driven by increasing deployment of fingerprint scanners within smartphones.
Another report, by Acuity Market Intelligence, forecasts that rising demand for smartphones, tablets and wearable mobile devices that incorporate biometrics will drive a global market of 2.5 billion users with nearly 4.8 billion biometric devices by 2020. Within three years, biometrics will become a standard feature on smartphones as well as other mobile devices, Acuity says.
And ABI Research says overall revenues for the biometrics market are expected to hit $13.8 million in 2015. The majority of revenues in most biometric recognition technologies are still coming from governmental entities, ABI notes. But due to increased consumer acceptance of biometric tools, consumer and enterprise segments are predicted to catch up with governmental spending in late 2017, becoming the dominant portion of the market.
Security experts see both positives and negatives with biometrics technology.
On the plus side, biometrics is an effective way to prove the true identity of individual users.
"The most obvious benefit is that it 'proves' a person's identity with greater level of assurance," says Jason Taule, CSO at FEI Systems, a provider of health-related technology products. "The presumption of course is that the biometric is used in combination with something the person knows. This is very important in situations where the access is to higher-level systems [or] resources."
With biometrics, "you know that the individual accessing secure areas or information is not just an individual holding the proper credential, but is in fact the person who has been granted access," says Maxine Most, a principal at Acuity Market Intelligence. "This improves security and provides an audit trail."
Biometrics can also provide increased convenience. "Although there are clear differences between differing biometric options [for example, fingerprints versus iris scan], the advantage of using this technology for authentication is that a person cannot forget it like they can with a password, nor can they leave it behind or have it stolen like they might with a token," Taule says. "This can also translate into lower work volumes for the help desk and potentially labor savings."