Big banks battle startups with new apps and services
While plenty of new financial tech companies are capturing the hearts – and mobile devices – of customers, established financial firms are fighting back.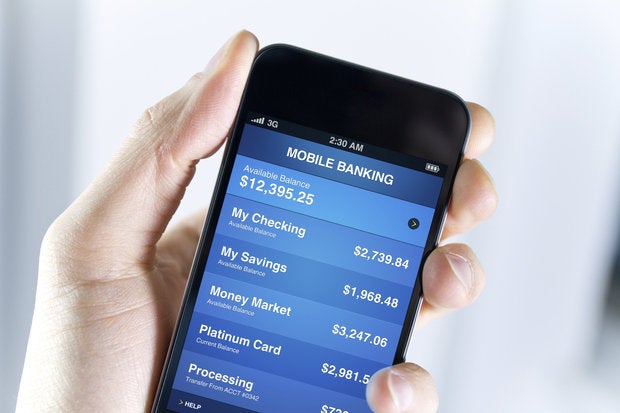 A war is raging on the financial technology (FinTech) front. With consumers and businesses alike clamoring for faster loan processing, greater returns on financial investments and better overall customer experiences, entrenched financial giants are facing soaring competition from smaller and nimbler startups. These banking goliaths are now starting to fight back with more customer-responsive offerings built on big data analytics, mobile apps and cloud-enabled CRM.
On the startup side, new players financial services scene are shaking up the landscape all across the industry quadrants of banking, investing, insurance and payments, says Cliff Condon, chief research and product officer at Forrester Research.
The impact of these "digital disruptors" is especially hard to miss in areas like loans, mortgages and investment advice. In fact, "non-banks" accounted for a whopping 38 percent of the $1.2 trillion mortgage origination market last year, according to industry newsletter Inside Mortgage Finance.
Beyond that, about half of wealth management customers don't have all that much trust in financial advisors, according to research presented at cloud service enabler Salesforce.com's recent Dreamforce 2015 conference.
Many traditional financial services providers are leaving themselves wide open to upstarts. On the whole, financial services constitute "one of the least customer-centric" industries of all, said Simon Mulcahy, senior vice president and general manager of financial services at Salesforce.com, at the company's Dreamforce conference.
Millennials who grew up alongside PCs and mobile devices tend to be especially intolerant of clunky, old-fashioned and personally irrelevant financial offerings from established financial firms, suggests Steven Noels, co-founder and CTO of big data analytics software company NGData.
Where startups hold the edge
Startups enjoy three kinds of advantages over more established firms, according to Benjamin Ensor, another analyst at Forrester. "Firstly, they are not regulated. Secondly, [startups] do not have legacy systems that can make it difficult to do new things fast. They are also not constrained by legacy thinking that can sometimes hamper big, hierarchical established firms. Thirdly, startups have often been quicker to embrace new technologies," Ensor says.
Yet tech wizardry alone isn't enough to help the established players. Instead, CIOs need to work hand-in-hand with CMOs who are developing solutions that "transform the customer experience" while also driving revenue growth, says Forrester's Condon.
That said, established firms such as CBW Bank, Stearns Bank, Barclays and TD AmeriTrade claim to be coming out with new and more astute financial services. Before diving into what these pioneers are doing, here's a look at a few of their many challengers from the ever-expanding world of startups.
Startups polish their silver bullets
The Lending Club. Launched in 2006, the Lending Club has already facilitated more than $6 billion in peer-to-peer loans. An alternative to commercial bank loans, the Lending Club's loans are provided by individual and institutional investors who have historically received returns by Grade A-C of 5.23 percent to 8.82 percent. (Compare that to the 0 percent interest you're likely to get on a bank savings account!) After filling out an application and receiving a credit score and interest rate, a borrower typically starts receiving offers from investors in minutes, according to information on the startup's website.