Beyond smartphones: 12 crazy places you'd never expect to find Android
Android is not just for phones and tablets. Its open-source nature has made it popular for lots of odd applications.
Maybe this is one technology that should have stayed stupid.
The future of printing?

In 2010, HP took a walk on the wild side with the HP PhotoSmart eStation, a pretty decent printer that stood out because its touchscreen controls were plopped on a 7-inch Android 2.1 tablet—a tablet that could be detached and used as a separate slate or e-reader. Android printers have yet to take off, though. (Maybe the sluggish TouchSmart UI HP tossed on the device had something to do with it.)
Universal remote, and I mean universal

Conspin's $350 Andi-One was pitched as a universal TV remote, but Android 2.1 helped this hardware do much more. Beyond controlling up to 50 devices via RF, infra-red, and Wi-Fi, the Andi-One ran more than 100,00 Android apps, controlled your HTPC's keyboard and mouse, browsed the Web, juggled email, and more. You could even use it as a basic VoIP handset.
The jack of all trades approach doesn't appear to have worked, though. Andi-One's webpage lies dead as a doorknob.
Retail point-of-sale units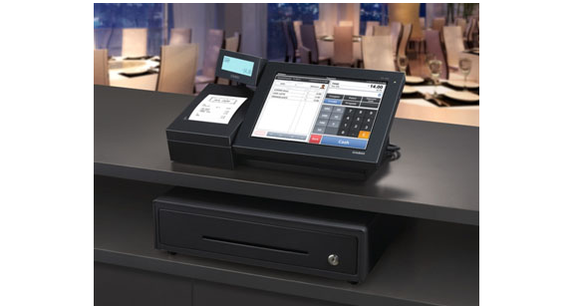 IMAGE: CASIOCasio's VX-100 point of sale system comes preloaded with Registroid Cloud software
Android is expanding into the business sector, too. The small footprint and low power needs of Google's operating system is perfect for simple digital signage boxes, and retailers can even buy Android-powered point-of-sale systems for handling transactions. Let's hope they're a bit more hardened than your average Android smartphone.
The Android of the future
Yes, Android is more than your average mobile OS. But Android is still a relative newcomer with a vast sea of possibilities lying ahead. Just imagine...
Previous Page 1 2 3