Beyond smartphones: 12 crazy places you'd never expect to find Android
Android is not just for phones and tablets. Its open-source nature has made it popular for lots of odd applications.
What a long, strange trip it's been.
Actually, scratch that: While it feels like Android has been around forever, the open-source operating system that could has been gracing hardware for five scant years, celebrating its fifth birthday on Tuesday. And ever since HTC's G1 first hit T-Mobile in 2008, Android has managed to spread its wings far beyond mere phones and tablets.
From coffee makers to freakin' ninja robots just itching to sock you in the mouth, here are the most intriguing, eccentric, and downright weird places you'll find Android. Phones? Pfah. Phones are boring.
Android fridge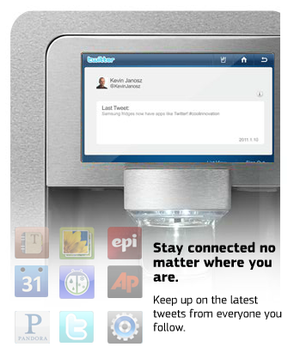 Fetching the milk: Also boring. Fetching the milk while pounding out Twitter blasts and futzing around with your Evernote to-do lists: Not so boring. Samsung certainly thinks Wi-Fi-enabled appliances are the way of the future, and it's hoping to speed up the revolution with Smart Fridges that include custom, Android-powered LCD touchscreens.
Don't start drooling just yet. The cheapest of Samsung's Android fridges starts at a not-so-mouthwatering $2,700.
Android washing machine


Everybody does laundry, but nobody enjoys doing laundry. Enter Samsung once again.
The company's $1,600 WF457ARGSGR/AA front-loading washing machine may rock king-size capacity and fancy-schmancy modes, but it's the washer's surprising Android inclusion that's the true star of the show. The appliance's controls come courtesy of an 8-inch, Android-powered touchscreen. You can use Samsung's SMART Washer/Dryer app to manage your dirty laundry from afar. It'll even notify you when the load's done.
Android camera

An Android camera? Who ever thought of such a wack... Wait a minute. Maybe an Android camera isn't so crazy—smartphone pics do kind of suck, and an Android camera would make it easier to slap high-resolution food images on Instagram. It's like two gadgets in one!
Does reality match the multi-device hybrid theory?
Android coffee maker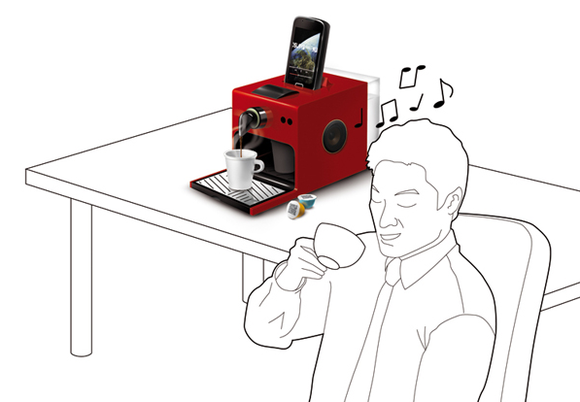 Android be jammin', and brewing caffeinated beverages.
At least Android cameras are actual things
A few years ago, an intriguing design for an Android coffee brewer made the rounds. More than a mere French Press, the so-called "Appresso" would theoretically dock your smartphone to charge it, play tunes through integrated speakers, and make recommendations based on your tastes and moods. Designers In-oh Yoo & Bong-yup Song even envisioned QR code-clad K-cups that you could scan for details about your coffee, or music suggestions that matched the blend. Seriously.