Beyond bitcoin: 7 ways to capitalize on blockchains
Bitcoin's widely trusted ledger offers intriguing possibilities for business use beyond cryptocurrency.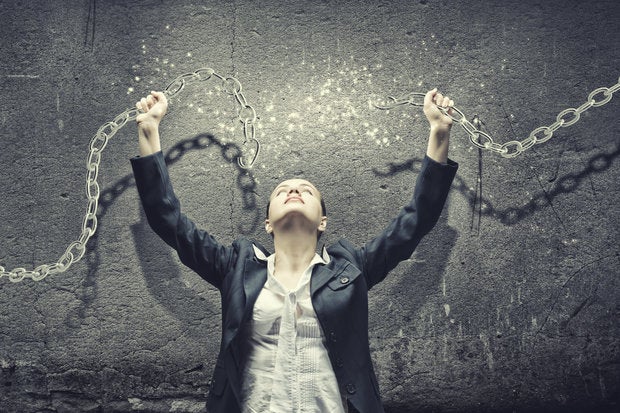 From the beginning, bitcoin has assumed a shadowy, almost outlaw mystique. The technology's origin and founder remain shrouded in mystery, even to this day. Add to that the Silk Road scandal, in which anonymous users traded bitcoins to buy drugs, landing its pioneer in prison for life, and it's easy to see why many initially viewed bitcoin as a funding mechanism for the underworld. Even the mathematics of the technology are inscrutable enough to believe the worst.
The irony is that the mathematical foundations of bitcoin create a solid record of legitimate ownership that may be more ironclad against fraud than many of the systems employed by businesses today. Plus, the open, collaborative way in which bitcoin processes transactions ensures the kind of network of trust that is essential to any business agreement.
In other words, look a little more deeply into the technology behind bitcoin, and you can readily see several intriguing possibilities for business use beyond crypto currency.
What follows is a deeper look at bitcoin's foundation and mechanisms, and how companies could cash in on the integrity of bitcoin's backbone, the blockchain.
Bitcoin's true value: The blockchain
A currency's viability depends in large part on its ability to guard against counterfeiting and to eliminate potential ownership disputes. Bitcoin tackles these problems by establishing a clear chain of ownership for each coin in circulation through a shared public ledger known as the blockchain. The blockchain -- and the process by which it is updated and maintained -- has been so successful that it is fast capturing the interest of researchers and entrepreneurs looking to create systems that nurture trust between competitors in realms beyond cryptocurrency.
The blockchain's function is simple: To log every bitcoin transaction ever conducted. When one person transfers ownership of a specific denomination of bitcoins to another person, that transaction is confirmed by the bitcoin network (via a process known as mining) as an entry in a block of transactions that is then added to the long chain that goes back to the beginning of the project. This chain of blocks is more powerful than a table of owners because it allows everyone in the network to follow any given coin's trail of ownership all the way back to when it was first created.
Another important wrinkle in the blockchain is that it employs public key encryption for identifying owners in the ledger, recording one half of the public key pair rather than names or Social Security numbers. Only the person who holds the corresponding private key can decide what happens next to their coin.