Augmented and virtual reality to see aggressive growth by 2021
IDC sees number of AR/VR headsets jumping dramatically as the nascent technology gains traction
One turn-off: some users experience nausea or dizziness while wearing goggles, especially while tilting on a moving apparatus or chair or even while standing. Samsung showed off several different VR experiences for skiing or riding a roller coaster at Mobile World Congress as it has at other shows, and included warning signs for people with medical conditions and pregnant women.
Still, people lined up in droves to try out the experience.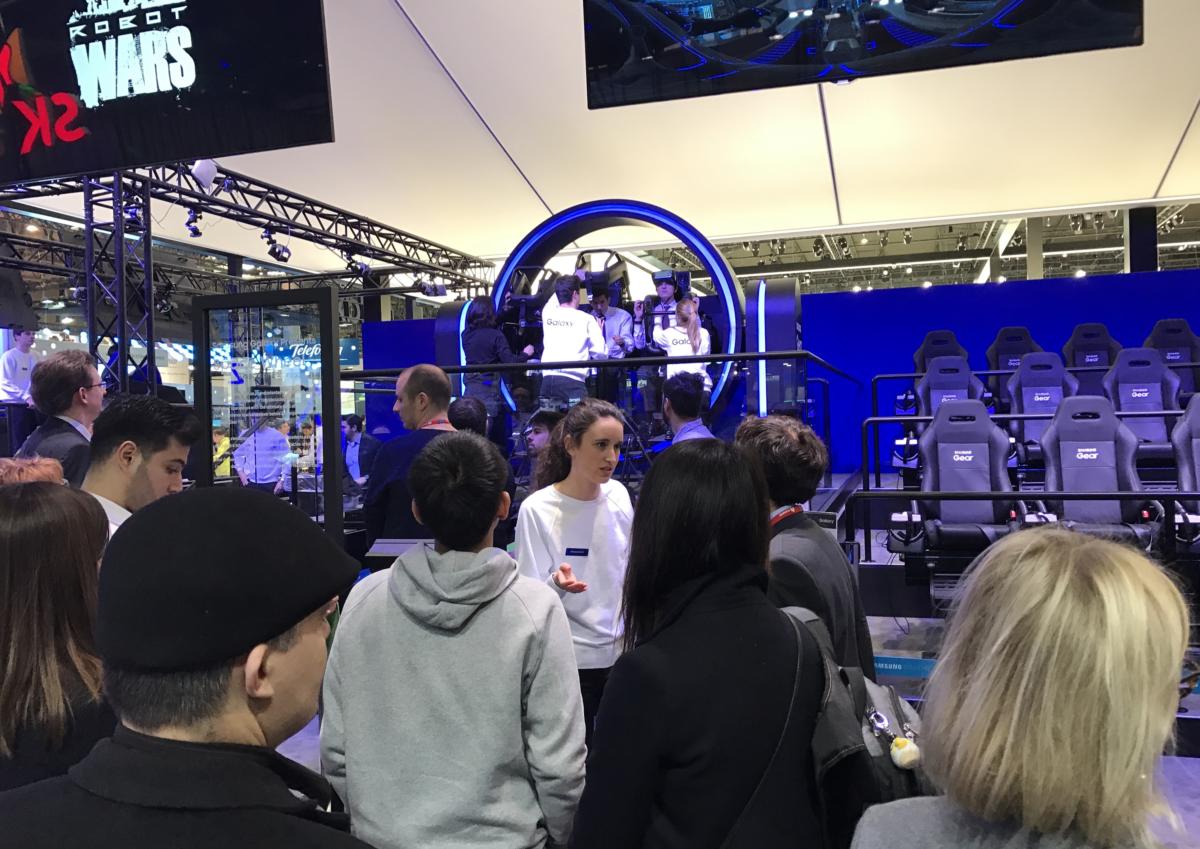 Samsung treats visitors to virtual reality rides at its Mobile World Congress booth. Credit: Matt Hamblen
"We know that vendors realize there's a whole group, a small part of the population -- maybe 1% or 10% -- who could get sick with VR," Ubrani said. "It's going to take education by vendors and word of mouth for people to realize that someone could face challenges to their eyes or might get nauseous. The concern is they end up blaming the technology rather than realizing its their eyes. People already realize if they can get [motion sickness], it's not a good idea to go on a roller coaster."
Source: Computerworld
Previous Page 1 2 3