Asus Zen AiO Z240IC Review: A high-res all-in-one with class. Like, you know... an iMac
Stylishly designed with a fantastic display, the Zen nearly matches the iMac's elegance.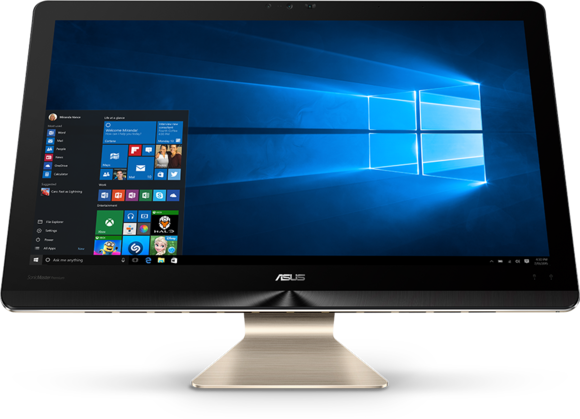 Credit: Asus
There are times when Asus's designs rival Apple's. Indeed, anything with "Zen" in front of it at least attempts the feat, and the company's Zen AiO Z240IC all-in-one has come close to capturing that iMac-like magic. Out of the box, we were impressed with this all-in-one's attractive design and aluminum chassis.
After firing up the Zen AiO we were doubly impressed. Apple would rattle on about "retina," but in PC-land what you're talking about is a 3840x2160 UHD resolution display (commonly known as 4K). The high density of the pixels makes everything super smooth-looking, and if you throw a UHD demo file at it… Yowser. If there were HDMI input, I'd say the Z240IC might make sense as a dorm-room entertainment center. As is, it'll have to settle for close to perfect.
Performance and components
Every component aboard the Zen AiO is near state-of-the-art: a Skylake Core i7-6700T CPU, 16GB of DDR4/2133 system memory, an Nvidia GeForce GTX 960M GPU (as well as the integrated HD 530 graphics), and the cherry on top—a 512GB PCIe-based M.2 Samsung SM951 SSD. That's good stuff right there. Just in case 512GB isn't capacious enough to hold all your stuff, there's also a 1TB hard drive on board. There's little chance the average buyer will want to upgrade those components. A good thing in an all-in-one, because, without exceptional skills—you can't.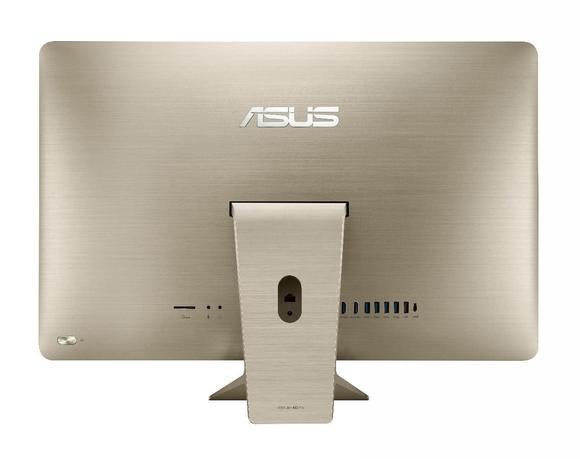 The Zen AiO has state of the art ports, but all of them are on the back. Credit: Asus
The Zen AiO's port selection is top-notch as well: four USB 3.0 ports, one USB 2.0 port, and one USB 3.1 type-C port. There are also headset and mic jacks, two HDMI 1.4 outputs, one gigabit ethernet port and an SDHC card reader. My only gripe here is that they're all on the back, which makes the simple act of inserting a thumb drive a lot harder than it should be. Get a USB 3.0/3.1 dock while you're shopping.
One port I did miss, as I said up front, is HDMI input with HDCP 2.2 support. That puts a damper on my vision of the Z240IC as a future-proof dorm-room entertainment center. Much of the upcoming UHD content will be copy-protected with the latter, and it would be nice to be able to play it on this display.
Performance
Aside from some initial Intel driver issues (graphics and RealSense) the Zen AiO experience was butter. It posted a 2,930 in PCMark's Work conventional test and a 3,386 in the Creative conventional test. That basically means it's far beyond good enough for most desktop chores.