As tablet growth slows, Apple may face a year-long iPad sales contraction
Does CEO Tim Cook's assertion that 'significant innovation' is in the cards herald a 12.9-in. iPad?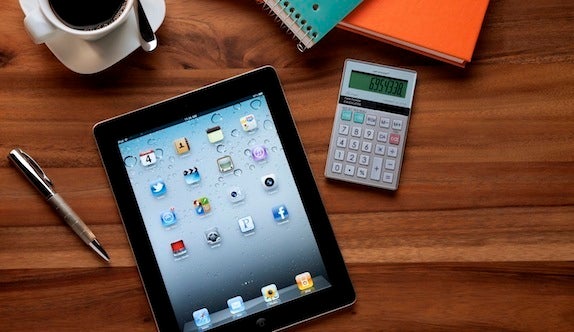 Apple's iPad will be hit hard this year as global tablet shipments and sales growth slow dramatically, especially in the markets where the Cupertino, Calif. company has historically been strongest: North American and Europe, analysts said last week.
According to researcher IDC, global tablet shipments will grow just 6.5% compared to 2013, a major revision of earlier forecasts that as recently as five months ago predicted tablets would post year-over-year gains in 2014 of 19.4%, or triple the new number.
And virtually all the growth that will occur this year will take place in emerging markets, which will see a 12% year-over-year increase in shipments. In North America and Western Europe -- still strongholds of Apple even as sales in China climb -- the tablet growth rate will be zero.
"Mature markets like North America and Western Europe will combine for flat unit growth in 2014," Jean Philippe Bouchard, IDC's research director for tablets, said in a statement Friday.
Apple's iPad has already experienced a two-quarter downturn in sales -- and contraction in three of the last five -- with unit numbers down 16% in the March quarter and 9% in the June period. That trend will continue through the end of the year, according to financial analyst Brian White of Cantor Fitzgerald.
White has forecast iPad sales of 12.8 million in the September quarter and 23 million in the December quarter. Those predictions, if accurate, would represent a decline of 9% in the September period, and a year-over-year drop of 12% in the December quarter.
In White's model, iPad sales will have contracted four consecutive quarters, ending the year with 65.5 million, down 12% from 2013 and about the same as in 2012.
Not surprisingly, Apple remains bullish on the iPad: In a recent interview with Walt Mossberg of Re/code, CEO Tim Cook argued that iPad declines were just a temporary blip.
"I'd call what's going on recently a speed bump, and I've seen that in every category," Cook told Mossberg.
Cook's take was not new. During a July earnings call with Wall Street, he said much the same. "We still feel that category as a whole is in its early days and that there is also significant innovation that can be brought to the iPad and we plan on doing that," Cook said when asked what could revitalize growth. "I think our theory that has been there, honestly since the first time that we shipped iPad, that the tablet market would eventually surpass the PC market, that theory is still intact."
That Cook felt it necessary to restate his position and imply that the downturn would be short-lived by calling it a "speed bump" -- and that Mossberg titled his piece "In Defense of Tablets" -- speaks volumes about the issue.