Arcimoto's three-wheeled SRK is an errand-running EV with a bit of motorcycle fun
There's something about a handlebar throttle that makes me smile even if this EV has no "vroom."
Like a similar personal transport vehicle I've driven, the Toyota iRoad, the Arcimoto SRK would work as a light errand runner or commuter for one or two people. The spaceframe feels sturdier than the shell on the iRoad, let alone on a standard motorcycle or bicycle, so that's the main advantage I see. Oh, and the almost primal enjoyment of the handlebar throttle, which made me smile every time I started it.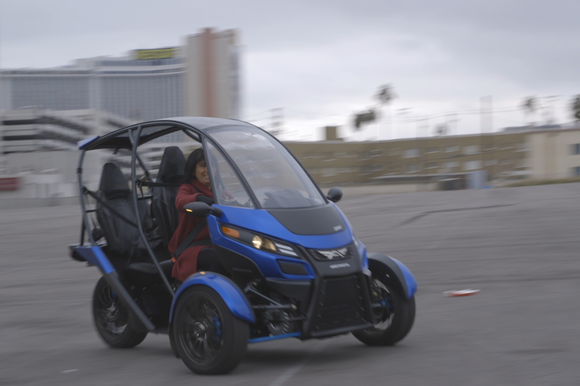 Arcimoto hates to admit it, but the motorcycle-like feel makes the SRK feel fun, not just practical. Credit: Chris Hebert