Apple's biggest March quarter ever sees China grow while iPads shrink
The quarterly conference calls Apple has with analysts should be boring, but there are always a few fascinating tidbits. Jason Snell unpacks what you need to know.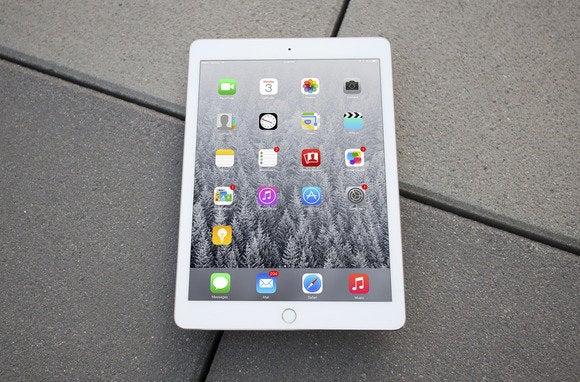 Apple likes to control when it releases information to the public. That's why it doesn't present at trade shows anymore, but schedules its own events on its own schedule.
There's just one catch: As a public company, Apple is obligated to release quarterly earnings reports, as it did Monday. And its presence in the financial sector means it needs to explain its business to analysts, at least a little bit. This is why we get a little piece of delight every three months: A phone call featuring CEO Tim Cook and CFO Luca Maestri talking to a small group of Wall Street analysts.
Given Apple's tendency to keep its executives on message, this call could easily be a snooze. But it's not, I suspect because it has become an effective tool for Apple to explain parts of its business--and yes, there's some spin involved too--to the financial community. Every analyst call has a few tantalizing tidbits, and Monday's was no exception. For me, the two highlight topics were China and iPad.
Apple and China: BFFs
There was a time when people made the case that Apple absolutely couldn't make it in China. Its products were too expensive, it couldn't compete with Chinese tech companies who better understood the local landscape... that sort of thing.
Welp. Apple's year-over-year growth in China has outpaced any other region for eight of the past ten quarters, and has exploded in the first six months of this year, with year-over-year growth of nearly 75 percent. This past quarter, Apple had record revenues in China, with 70 percent year-over-year iPhone growth.
The App Store has doubled in China in the past year, and Chinese developers have made $2.5 billion in revenue in the past year from the App Store. Apple's online store revenue has tripled in the last year.
And it's not just the iPhone that's doing well for Apple in China: Mac sales were up 31 percent and the iPad had its best quarter ever there, both in markets that are projected to be down overall. "Once again, bucking the tide," as Cook said. "Everything you look at in China was extremely good."
China's a vitally important market, and Apple is giving it the attention it deserves. Sometimes it seems like using the word country to describe China does us all a disservice, because China's population is enormous. It's nearly twice that of all of Europe. It's more than four times the population of the United States.
And within that population is a rapidly growing middle class that Apple is targeting--and finding great success. As Cook said Monday: