ApplePay aims to replace your wallet with an iPhone
Apple's new iPhones will use built-in NFC radio antennas to let you pay for purchases at the cash register.
Additionally, with Apple Pay, if you lose your phone and are worried about someone using to pay for thind, you can shut down payments from that device using Find My iPhone.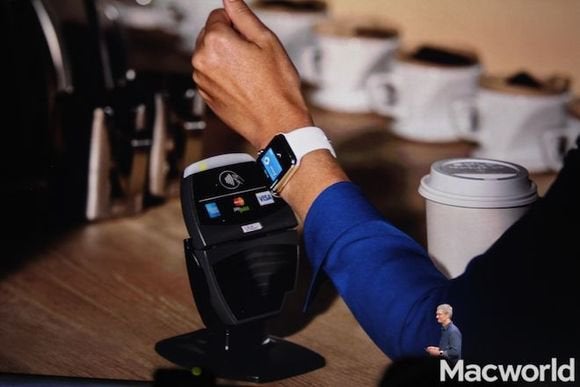 You can use your iPhone 6, iPhone 6 Plus, or Apple Watch to pay for items at 220,000 stores across the country.
Where Apple Pay works
NFC isn't exactly new technology, so some 220,000 stores already have tech in place to accept Apple Pay. You'll be able to use the iPhone 6 or 6 Plus at your local Macy's, Whole Foods Market, Nike, Subway, McDonalds, Disney, and, of course, Apple stores.
But Apple Pay isn't just a way of replacing physical cards-it's also aimed at streamlining online shopping. Integration with OpenTable, Starbucks, Groupon, Seamless, Uber, Chipotle, and a slew of other partners means you can skip entering payment details in an app that works with Apple Pay.
Apple is working with credit card companies American Express, MasterCard, and Visa, and the largest U.S. banks (Bank of America, Chase, USAA, and Wells Fargo, among others) to cover its bases at launch.
Apple Pay will also work with the Apple Watch when the $349 wearable ships early next year.