Apple Watch is about more than technology: It's fashion
While we don't know much about the Apple Watch's specs, this time it really doesn't matter; its looks and the experiences it can provide are what's going to really count.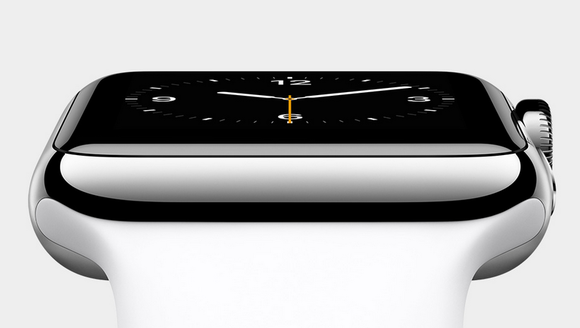 As he concluded the inaugural iPad event back in January 2010, Steve Jobs summed up Apple's mission in a single slide. Two street signs were labeled Technology and Liberal Arts, and he explained that Apple operates at the intersection. With Apple Watch, Apple seems to have added a new cross-street: fashion.
Where good looks have always been somewhat secondary to Apple devices usability, the company's first wearable is all about style, so much so that for its first public appearance Apple chose one of the hippest boutiques in Paris during Fashion Week, not the Apple Store at Carrousel du Louvre.
i of the beholder
Back when the iMac G3 was unveiled, the lowercase I in its name stood first and foremost for Internet, but it wasn't just the ability to get online. It was about connection, and about individuality. The iMac was the most personal computer Apple had ever created, an eye-catching mix of technology and art.
As I watched Tim Cook unveil Apple's wristwatch, I couldn't help but think of the iMac, not just because he was standing on the same stage where Steve Jobs had introduced the iMac, but because of the connection Apple had forged between user and gadget.
There's still a lot that we don't know, but from what Apple demonstrated, its first wearable is a true "I" device. It's crafted to be intensely personal, since you wear it all day and it can tap you on the wrist or even show your heartbeat.
For months leading up to the event, the rumors were all joking calling this product the iWatch, so much so that it was easy to assume that Apple might continue its popular naming convention with this new category. But that was before we saw what Apple had been working on.
The world has become inundated with "i" products--everything from screen protectors to stock photo services have adopted that lowercase letter to capitalize on the Apple's popularity. But the Apple logo is different. Like the Rolex crown or Gucci's interlocking G's, it stands for luxury. By using its logo in place of the "i," Apple is looking to align itself with TAG Heuer and Raymond Weil, not Samsung or Swatch.
Unapologetically haute
Its new watch may be the most personal device Apple has ever made, but it's also the most luxurious. Mac fans have always awarded extra points for good design, but with Apple Watch, Apple is appealing directly to people's sense of style in a whole new way. While the smartwatches from Samsung, Motorola, and LG look like gadgets, the Apple Watch is jewelry.