Apple Watch as fitness tracker: Putting Activity and Workout through their paces
With an Apple Watch on your wrist, you won't need a run-of-the-mill step-counting band.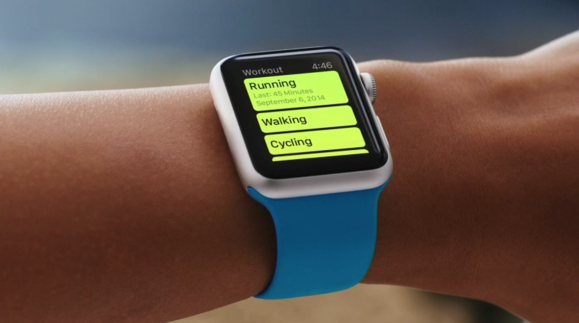 No one is going to buy an Apple Watch just to replace their (much cheaper) fitness tracker, but if you shell out $350+ for Apple's latest device, it needs to perform better than a Fitbit, Jawbone, or Basis Peak. Who's going to strap two bands to their wrist to count steps? Fortunately the Apple Watch isn't just a capable health and fitness band: It's downright amazing, though, like every other facet of the watch, it has room for improvement.
Apple Watch's health and fitness features were what sold me on the watch to begin with, so I had high expectations. I put the device's native Activity and Workout apps through their paces on outdoor runs and gym workouts during my first week with the watch and plan to fold third-party fitness apps into my regimine down the line. I'll revisit this in future stories.
If you're a serious athlete, Apple Watch might not be the fitness companion you're looking for. But the watch is by far the best activity tracker on the market, and it also fits into your life in a way that dedicated fitness trackers simply don't.
Activity
The Activity app is a central hub for all of the data the watch collects from your daily movement. The app offers a snapshot of your day in the form of three metrics, Move, Exercise, and Stand. Those metrics are symbolized by three rings, which you can glance at throughout the day to see how close you are to reaching your goals. If you close the rings and they start to overlap, that means you're killing it activity-wise and can congratulate yourself with many pats on the back.
As the watch starts to learn more about your habits and combines its findings with the data collected by its sensors, its measurements become more accurate. This allows the watch to customize its Move goal for you. When you first open the Activity app on the watch, you have to input some basic info about yourself--age, height, weight, activity level--and then pick your own Move goal, which is calculated in calories. If you're consistently falling short of your calorie burn goal, or way overshooting it, then the watch will advise you to change it to a more practical goal. The watch's adaptability also improves its accuracy during times when you don't have your phone with you.
The Stand ring doesn't display the exact number of minutes you were standing versus sitting. Instead, the watch checks that you stood up and moved around for at least a minute every hour, 12 hours a day. But there's no way to tell if you stood one minute or the entire hour, although minutes you're actually moving are still tracked in the Move ring.