Apple unveils new 21.5-inch Retina iMac, Magic Mouse 2, Magic Trackpad 2, and Magic Keyboard
Apple completes Retina iMac lineup, updates input devices.
Apple offers three standard configurations of the 27-inch iMac, priced at $1799, $1999, and $2299.
Magic Mouse 2, Magic Trackpad 2, Magic Keyboard
Apple new input devices are made with built-in rechargeable lithium-ion batteries; removable, disposable batteries are no longer used. The Magic devices each have a Lightning connector used for recharging, and a fully-charged Magic battery lasts about a month. Apple says the new devices reach a new level of comfort. The company has released three new devices: Magic Mouse 2, Magic Trackpad 2, and Magic Keyboard.
Magic Mouse 2: According to Apple, the new Magic Mouse 2 ($79) is lighter and sturdier. Apple also claims that the Magic Mouse 2 has a smoother glide than the original Magic Mouse.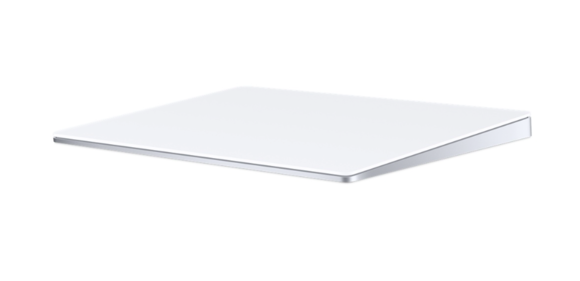 Magic Trackpad 2. Credit: Apple
Magic Trackpad 2: The Magic Trackpad 2 ($129) replaces the Magic Trackpad, which was released five years ago. The main new feature of the Magic Trackpad 2 is Force Touch support, which was introduced in the trackpad for the Early 2015 13-inch MacBook Pro.
The Magic Trackpad 2, which is 29 percent larger than its predecessor, has sensors to detect how hard you're pressing. You can press to click like usual, but press harder, and you'll perform a Force Click. Force Click has different functions; it can be used for Quick Look in the Finder; it shows a preview when you Force Click a web link; and more.
Magic Keyboard: Apple's Wireless Keyboard is a low-profile keyboard; the new Magic Keyboard ($129) has an even lower profile and is 13 percent smaller. The Magic Keyboard also uses a new scissor mechanism for the keys.
The new Magic Keyboard and Magic Mouse 2 are included with the new iMacs. Customers can also upgrade the new iMac with a Magic Trackpad 2. All three devices are also available in the Apple Store.