Apple unveils big plans for software, hardware for 2013
Apple product releases may have been few and far between so far in 2013. But if Apple's Worldwide Developers Conference keynote on Monday is anything to go by, the company has put the time since its last major press event in October 2012 to good use.
iOS 7 gets an entirely new look with revamped typography and icons. Because of iOS 7's new approach to multitasking, you can flip through previews of currently running apps. A Control Center panel that now hides at the bottom of your screen gives you quick access to commonly-used features like the Airplane Mode setting and music playback controls.
Many of your favorite built-in apps get interface overhauls, with the emphasis on a minimalistic look. The influence of Jonathan Ive, put in charge of human interface design last October following the departure of one-time Senior Vice President of iOS Software Scott Forstall, is evident in this release.
Many existing iOS apps get new capabilities, highlighted by enhancements to Siri, which can now speak to you in either a male or female voice. iOS's voice-driven assistant can respond to more commands and answer more questions. When you ask Siri to search the Web, though, expect your results to be filtered through Bing--another sign that Apple and Android-maker Google are squarely on the outs these days.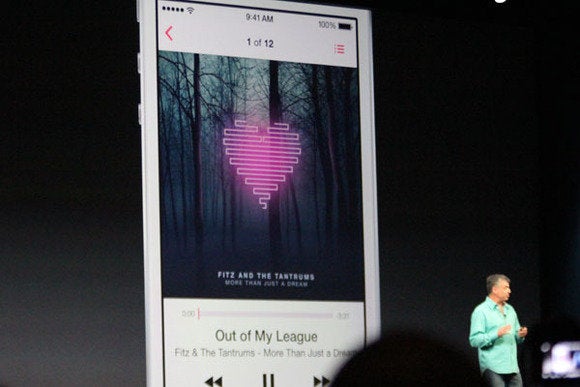 iOS 7 also includes Apple's take on streaming music called iTunes Radio. The Pandora-like offering streams music from Apple-curated stations as well ones you create on the fly. iTunes Radio not only comes with iOS 7, but it will be built into future versions of iTunes on Mac and Windows and accessible via Apple TV. You'll have to brave ads to use the service, unless you pay $25 a year for an iTunes Match subscription, in which case iTunes Radio comes ad-free. Look for it to launch in the U.S. this fall.
Hardware highlights
WWDC is packed with developers who crave powerful hardware, so this conference is a more-than-fitting place to roll out a long-awaited update to Apple's Mac Pro. After last year's modest update to the professional-level desktop (last truly overhauled in 2010),Tim Cook promised a more substantive revamp this year. Monday's unveiling certainly delivered something new: a 9.9-inch tall case about one-eighth the size of the current Mac Pro tower. The sleek, cylindrical machine runs on a Xeon E5 processor, features dual AMD FirePro workstation-class graphics processors, and can run three 4K displays at once. Expansion slots have gone the way of the dodo, however, as has any apparent sort of an optical drive.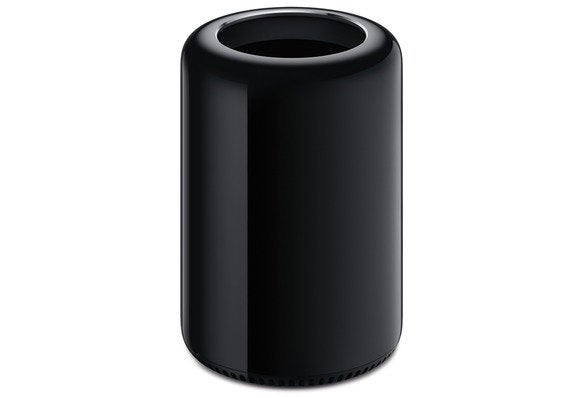 Apple hasn't yet set a specific ship date for the new Mac Pro--it's slated for later this year--nor is the company talking prices at this point.
Compared to the radical new look of the Mac Pro, the updates to the MacBook Air are decidedly more modest. Still, if you crave longer battery life, this new lineup of laptops will likely appeal to you. Apple has put the emphasis on improved energy efficiency: The 11-inch MacBook Air now lasts for nine hours while the 13-inch model can run for 12 hours. Energy-savvy processors from Intel's Haswell family are a big reason the new Airs should run longer.