Apple on course for wireless charging in iPhones?
Don't underestimate the importance of wireless charging to mobile devices -- even the 'ultimate' ones.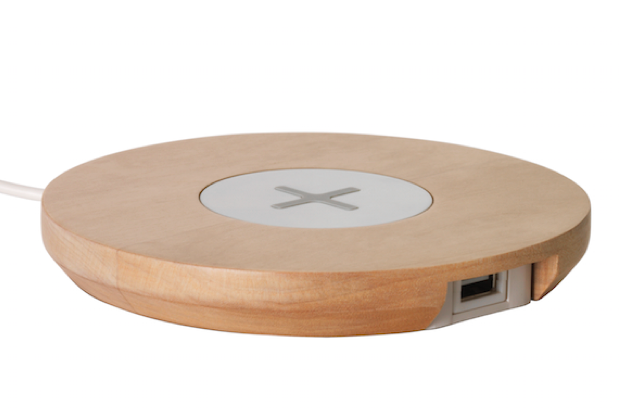 Credit: IKEA
Don't hurt me
Ever tried to extricate the pocket lint out of the lightning connector on your iPhone? Ever broken the contacts inside the port when you did so? There's one reason your local mobile repair shop is geared up to fix a broken power port for you. Wireless charging eliminates this problem.
For most iPhone users, the fantasy of wireless charging is also about convenience. We all love the idea of being able to slap our iPhone down on the mat, knowing the device is getting recharged. The problem with existing wireless charging solutions is that they cost more energy to use than plugging the devices in, making them environmentally damaging. Why use more power than you need, and what's the effect of encouraging a billion iOS users to do so? In what way does doing so leave the world a better place?
Stop it now
Apple has been researching wireless charging (also called inductive charging) for an incredibly long time – it even has patents for wireless charging for Macs. Its most recent public move being the introduction of wireless charging with its Apple Watch. Way back in 2013 it filed details of a highly sophisticated wireless charging system designed to harness near-field magnetic resonance to put power inside phones.
While little has shipped (beyond the Watch) at Apple, research continues. Patently Apple today published an Apple patent for a fast and reliable wireless charging technology. As described this solution seems way more efficient than existing systems, which (as I said) tend to squander quite a lot of precious energy when used.
That's great for iPhone users, but the potential for efficient wireless charging technologies doesn't drive to a halt just there. What's good for the smartphone is good for the car. An IDTechEx report confirms: "Wireless charging will be on almost all mobile phones and millions of cars by 2025." Qualcomm in August announced its WiPower tech can now recharge devices wirelessly through metal. Might Apple adopt this technology to enable wireless recharging of iPhones, iPads and Macs?
Electric Avenue
What we're going to see in the next few years is that wireless charging isn't just about smartphones – the world's "ultimate mobile device", aka "the car" will also benefit from improvements in this technology. Qualcomm's recently unveiled new more powerful wireless charging technology for Formula E safety cars suggests deployment in racing cars in future. In the UK trials of dynamic charging systems designed to keep vehicles charged up while they travel will begin this year – these will be electric avenues on existing roads. Eddy Grant must have seen it coming when he wrote 'Electric Avenue':