Apple CEO Tim Cook, Bill Gates challenged to dump ice water on heads for ALS
Facebook's Zuckerberg, Microsoft's Nadella among tech bigwigs taking ice bucket challenge for ALS awareness.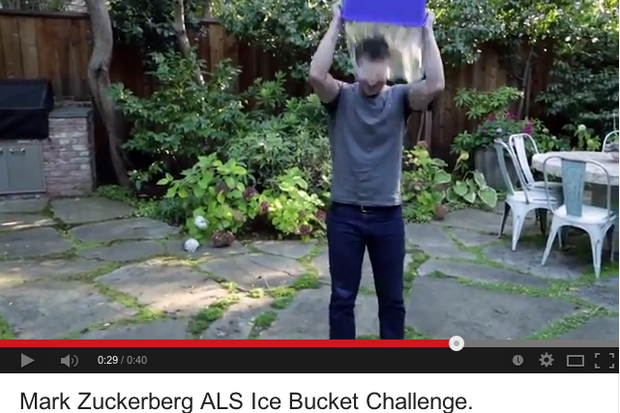 It was only a matter of time before high tech execs got in on the ice bucket challenge for ALS awareness that has been sweeping across Facebook, Twitter and other social networks in recent weeks. Phil Schiller, Apple's SVP of marketing, has showered himself in freezing water and via Twitter, has challenged CEO Tim Cook to do likewise, and Facebook CEO Mark Zuckerberg has challenged Bill Gates and others.
Amyotrophic lateral sclerosis (ALS) is a progressive neurodegenerative disease that affects nerve cells in the brain and the spinal cord, according to the ALS Association. The outfit has received some $4 million in donations over the past couple of weeks, about 4 times as much as usual, as a result of giving inspired by people recording themselves dumping ice water on their heads and challenging others to do the same. (ALS is also known as Lou Gehrig's disease.)
Here's a look at some taking the ice bucket challenge for ALS (the open source software market has been particularly active):
*Microsoft CEO Satya Nadella, who let a winning hackathon team do the honors, and challenged Amazon's Jeff Bezos and Google's Larry Page to get wet and cold for a good cause
*Cloudera Chief Strategy Officer Mike Olson
*That Drupal-loving Acquia team
*Black Duck CEO Lou Shipley and CFO Stephen Gregorio