Android 6-point-huh? Analyzing the Marshmallow numbering madness
It may seem strange that Google's Android Marshmallow release brings such a big jump in version number, but those of us obsessing over digits are missing the point.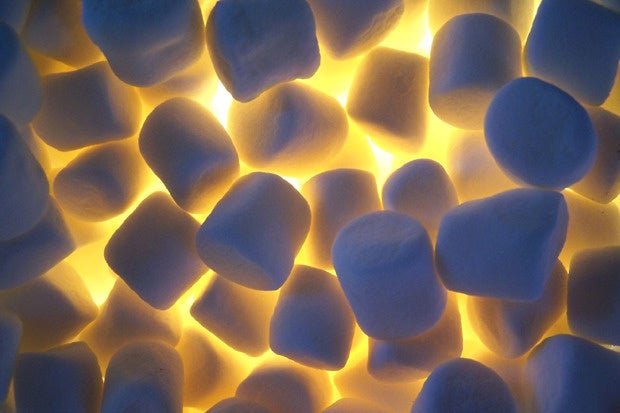 Damn it, Google. Every time you announce a new major Android release, I end up throwing away hours of hard gym work and stuffing pounds of sugary sweets into my grinning cake-hole. And now you've just done it again.
Oh, who am I kidding? I'd be eating the sweet stuff either way. But Google's habit of naming Android releases after desserts (or "tasty treats," if you want to get technical about it) sure doesn't help.
The big news this week, as you may have heard, is that the next version of Android -- the up-til-now enigmatic Android "M" -- will officially be known as Android Marshmallow. But you know what? While taking the wrapper off the moniker is fun (not to mention a great excuse for speed-eating s'mores), what's more surprising is getting the skinny on the number that goes with that yummy-sounding name.
While most of us expected the M release to be a minor bump up from 5.1 to 5.2, Le Googlé has revealed Marshmallow will actually bring us all the way up to a big, round 6.0.
Hello, Android 6.0
Six-point-oh? Good golly, Miss Molly! That's a hefty number jump -- especially when you consider how slowly Android's version numbers have climbed in the past.
We had Android 4.0, the delectable Ice Cream Sandwich, in late 2011. Then Android 4.1 and 4.2, both Jelly Bean, in 2012. The next year brought us a third Jelly Bean release with Android 4.3. That same fall, we got a taste of KitKat in Android 4.4. And a year after that, in October of 2014, Android 5.0 Lollipop made its way into our lives.
That's three years and three named releases -- Ice Cream Sandwich, Jelly Bean, and KitKat, all of which had their fair shares of visual refinements and feature additions -- all staying within the 4.x family. And now we're jumping from 5.x to 6.0 within a single year and a single letter change.
It's interesting, to say the least. As I mused on social media yesterday, the jump sure seems like a long one -- and I'm not the only one being caught off-guard.
Much ado about numbers
Why the surprise? Well, aside from the unusually quick departure from the land of 5, Google has typically reserved full number bumps for major platform evolutions -- those with not only under-the-hood improvements but also sweeping visual overhauls. Let's think back again for a sec, going back even further:
Android 3.0, Honeycomb, marked a drastically new direction for Android -- with a revamped UI (reserved specifically for tablets, strangely, but nevertheless) that ushered in the beginning of Google's focus on polish and user experience. It was when we started to see things like purposeful animations, interactive notifications, and intelligently scaling "tablet-optimized" interfaces. It was also when physical system buttons started to go bye-bye and virtual on-screen keys came into the picture.