AMD reveals Civilization: Beyond Earth game bundle, Radeon R9 290X with 8GB RAM
AMD is fighting back against Nvidia's new GTX 980 with everything in its arsenal.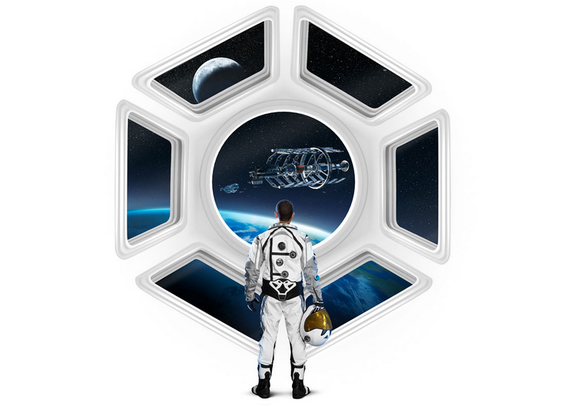 Mere days after Nvidia announced a holiday games bundle that pairs Ubisoft's most hotly anticipated titles with new high-end GeForce GTX graphics cards, AMD's striking back by offering a free copy of the absolutely stellar Civilization: Beyond Earth with its top-tier Radeon hardware.
But here's the truly interesting twist: This promotion is separate from and can be combined with AMD's existing Never Settle: Space bundle, meaning that buyers of a new Radeon R9 290, R9 290X, or dual-GPU R9 295X2 can walk away with Civilization: BE and three additional games of their choice. Whew!
AMD's also announcing a new, overclocked variant of its flagship R9 290X graphics card that doubles the previous amount of onboard memory to a full 8GB, making it better suited for Civilization: Beyond Earth's thirst for GPU framebuffering--and amplifying what was already a strong suit for Radeon graphics cards.
The story behind the story: The recent introduction of Nvidia's GTX 900-series graphics cards threw AMD's Radeon lineup for a loop. The Radeon R9-series graphics cards are more than a year old and lag behind the GTX 980 and GTX 970 in both power efficiency and pure performance at common resolutions. Since then, AMD's been fighting back with the tools it has at its disposal: steep price cuts, abundant free games, and gaming performance at ultra-high resolutions.
Putting AMD's best foot forward
Much as the recent GeForce game bundle focuses on titles built using Nvidia's GameWorks technology, Firaxis worked closely with AMD during the development of Civilization: Beyond Earth. The game utilizes AMD's performance-boosting Mantle API to do two things: increase frame rates in traditional PC setups by optimizing how the CPU talks to the GPU, and create a smoother gameplay experience in multi-card Crossfire setups by using a "split frame rendering" subsystem. This subsystem assigns each graphics card a portion of each frame to render, rather than having the cards alternate rendering of entire frames, as is the norm.
Civilization is one of the biggest names in PC gaming. Working so tightly with Firaxis and being able to offer this giveaway is a major win for AMD.
That goes double when you consider that new Radeon R9 290-series buyers will still be able to select three free games of their choice from more than 25 available options as part of the Never Settle: Space bundle. Considering how cheaply AMD's top Radeon cards are selling for these days, and that the Space bundle includes killer games like Alien: Isolation, Sniper Elite 3, Darksiders II, Saints Row IV, and Star Citizen, you could walk away with an awful lot of gaming goodness for an insanely compelling price. Civilization: BE and Alien: Isolation alone retail for $60 a pop, and you could grab two more games beyond that.