AMD pushes Crimson driver fan speed hotfix after reports of overheating Radeon cards
AMD has released a new driver to correct the issue, Crimson Beta 15.11.11.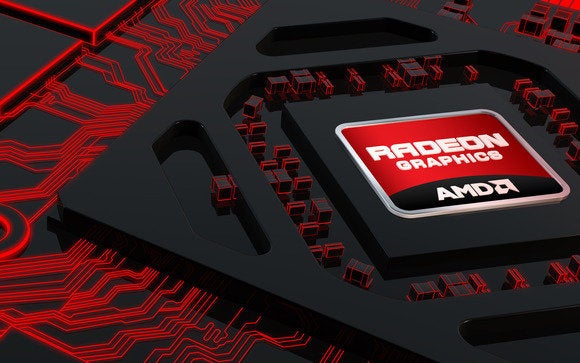 AMD plans to roll out a hotfix on Monday, November 30 for its new Radeon Software Crimson after some users reported their graphics cards were too hot to handle—and not in a good way.
A random assortment of AMD GPU users recently reported seeing the fans in their graphics cards locked to a maximum 20 percent speed limit regardless of the load they were under. Some users report their cards being physically damaged after heavy gameplay sessions as a result of the bug.
Update: AMD has released a new driver to correct the issue, Crimson Beta 15.11.11. The release notes mention several other tweaks, including bug fixes in Just Cause 3, Call of Duty: Black Ops 3, and Star Wars Battlefront.
Software Radeon Crimson is AMD's replacement for the Catalyst Control Center and brings with it some new features, such as a Shader Cache option for reducing stutter and flip queue size optimization for lower latency. But new features require a new driver, and it appears this is where AMD's software ran into problems.
We are aware of low fan speed reports on select GPUs with Radeon Software Crimson Edition. We intend to publish a hotfix on Monday.

— AMD Radeon Graphics (@AMDRadeon) November 29, 2015
A number of people on Reddit and other social media channels say their graphics cards were completely fried because of the issue, while others report that their cards throttled down or threw up a BSOD (blue screen of death) once it got too hot.
Some users doubt the claims of fried cards because of the self-protection features manufacturers build into GPUs to deal with extreme heat issues. It's generally true that a graphics card will protect itself when it gets too hot, but throw software with a serious flaw at a enough systems and some will likely fail because of it.
In a credible report by Elric Phares of Tech of Tomorrow, the Crimson drivers initially seemed to fry the graphics cards in a Windows 10 system, but the hardware worked fine after installing the Radeons into a separate Windows 8 machine. Slotting the graphics cards into different PCI-E ports on the same Windows 10 machine that suffered from the fan speed issue allowed the system to POST, but games flickered too much to be playable.
For its part, AMD says it is aware of "isolated reports of low fan states following the installation of Radeon Software 'Crimson Edition' on select Radeon GPUs." The company says it has figured out the issue and the hotfix rolled out yesterday should fix things up.