Amazon Fire Phone apps: How does Fire OS compare to Android?
Even though the phone comes with a range of built-in apps, the apps have some catching up to do with its stock counterparts found in iOS and Android.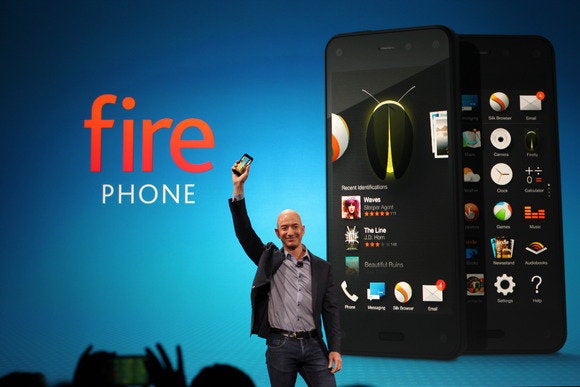 Amazon's flagship Fire Phone certainly grabbed our attention this week. With its innovative Dynamic Perspective display, a bevy of built-in Amazon features for devouring content, and some customer service features unheard of in other phones, Amazon's first dive into the smartphone marketplace is off to a booming start.
The focus of the event was on the Fire Phone's hardware, specs, and built-in features, yet little was mentioned about Fire OS, the phone's mobile operating system also found in Amazon Kindle tablets. If you're not super familiar with Fire OS (hey, I'm not either--I don't own a Kindle Fire, so I've spent very little time with it), here are a couple of things you need to know about the operating system and its apps.
What the heck is Fire OS?
Fire OS is technically a version of Android, but completely in Amazon's own style. It's a forked version, with Amazon's own overlay, unique features you won't find in stock Android, and its core apps are all Amazon's own. As Susie Ochs noted in her hands on with the Fire Phone, it looks and feels like a brand new beast--because it is.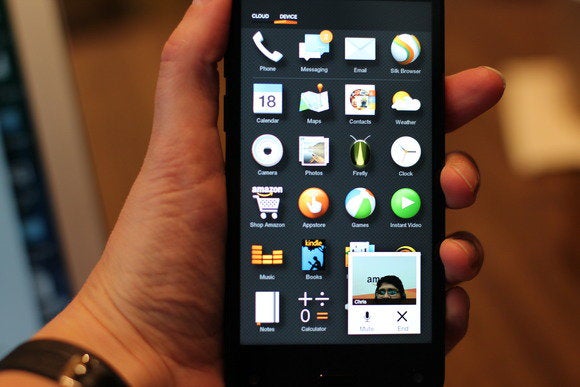 IMAGE: SUSIE OCHS. Forking Android let Amazon add its own touches, like the Mayday feature in the bottom-right, which offers you live help. But it also means no Google apps.
Amazon's Kindle Fire tablet is also powered by Fire OS, but a slightly older version, Fire OS 3.0 "Mojito." The Fire Phone runs Fire OS 3.5.0, which adds in support for the Fire Phone's Dynamic Perspective feature.
One drawback of Fire OS right now is its lack of support for Bluetooth LE, aka Bluetooth 4.0. The Fire Phone only runs Bluetooth 3.0 at launch, although Amazon assured TechHive that the hardware itself is Bluetooth LE capable, and the company is working to upgrade the OS to support it. But right now wearables and other gadgets that sync to a phone with Bluetooth LE won't work with the Fire Phone.
The Fire Phone's stock apps
Like any smartphone, the Fire Phone comes with a bevy of built-in apps that you can start using right away:
Maps, powered by Nokia
Messaging
Email
Calendar
Browser, powered by Silk
Clock
Calculator
Books, powered by Kindle (naturally)
Amazon Instant Video
Amazon Music
Audiobooks
Shop
Amazon Appstore
Games
According to Susie, these apps have some catching up to do with its stock counterparts found in iOS and Android. The Maps app, for example, gets its data from Nokia, and seems a bit on the fledgling side when compared to Google Maps and even Apple's Maps (which, two years after launch, still suffers). It could be a hard sell for users who heavily rely on maps.