Airbnb, Uber and problems with the digital-sharing economy
Sharing isn't always caring.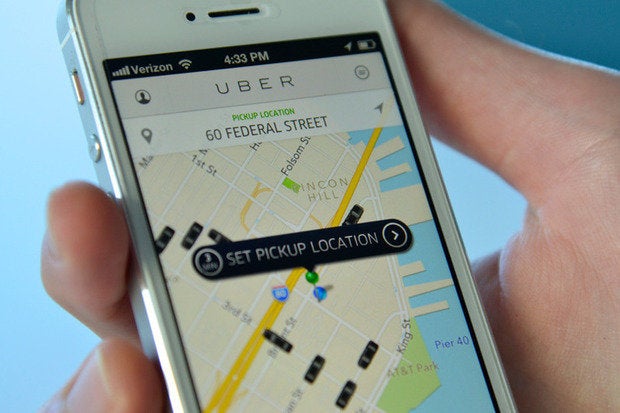 If I have an apartment in San Francisco, and I'm going to be away for a week, and you want to stay in my apartment, I should be able to charge you for the privilege. You get a furnished room for less than the cost of a hotel, and I get to put my apartment to work making money back when it would otherwise be empty.
That's the business model behind Airbnb -- held up as the vanguard of the new digital-sharing economy, alongside car service Uber -- that brokers deals between travelers and renters. Seems pretty simple and straightforward, right?
In theory, sure. But in practice, the concept of of "sharing" has hit a seemingly never-ending hit parade of public scandals, private lawsuits and legal battles in cities across the U.S. This week, the battle came home to San Francisco in two major ways: A lawsuit filed by HomeAway against rival Airbnb claiming that the city unfairly favors the latter with specifically-tailored laws, and reports that Uber pressured its drivers into taking seriously unfavorable loans in order to buy nice new vehicles.
These two cases tell you everything you have to know about why the sharing economy isn't as nice as you might think.
About Airbnb
Let's look first at Airbnb: Founded in 2008, it has seen massive success as a way for people to make money from their homes and properties while they're not living there by connecting them directly with short-term tenants. And despite a few minor scandals (including a renter who destroyed his Airbnb host's home, prompting Airbnb to take out an insurance policy for its customers), the company has seen massive success. In fact, during last summer's World Cup, Airbnb was the single biggest hospitality provider in Brazil.
Setting aside the bad behavior of individuals, this seemingly simple concept carries with it a load of uncomfortable, difficult-to-answer questions. Is an Airbnb a hotel or a short-term apartment? Is it even legal for a tenant to rent out their space in the short term?
In New York, using Airbnb is illegal in many circumstances, thanks to provisions mandating what constitutes a hotel. But more than that, New York just hates Airbnb -- if it's not pressure from the powerful hotel lobby (har har) to heavily regulate and tax Airbnb usage, it's pushback from the apartment-dwellers who don't want their Airbnb-hosting neighbors to give keys to the front door to complete strangers.
In San Francisco, the local government has been a lot more, well, accommodating. Thanks to the "Airbnb law" passed city recently, short-term rentals are fine as long as you're a permanent San Francisco resident, pay applicable hotel taxes, and don't rent your place out more than 90 days of the year.