Advice from an Apple Tech: The right tools for the job
When you want to perform your own Mac hardware repairs, it helps to have the proper tools. Here's what you should have in your toolbox.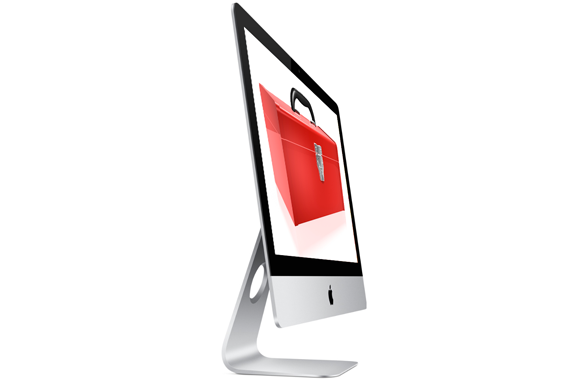 If there's one thing you learn about any kind of repair, it's this: There's always the right tool for the job—and a better way to go about the repair the next time. The Mac that was just about impossible to open the first time becomes much easier to work on two or three repairs down the road; you'll have a better idea of the sequence to take things apart or put them back together. There are no better teachers than experience and failure.
Using the right tools makes all the difference in the world. Here are some of the advanced tools you might want to invest in for more complicated Mac repairs.
Long-handle drivers
If you've ever worked with a Power Mac G5, iMac, eMac, Mac Pro, or other desktop case, you know that these computers have screws placed at the bottom of assorted deep crevices that'll drive you half insane should you decide to use conventionally sized tools. Also, longer drivers help provide more torque and leverage as you work with hard-to-reach screws.
I recently lucked into a set of Craftsman long-handled screwdrivers while fighting with a 2006 Mac Pro. As I was trying to remove the screws, holding the cooling unit together, and screaming to both the older and newer deities, a friend pointed these out to me and they've become invaluable since. Each screwdriver in the $25 Craftsman 17-piece Screwdriver Set has a good weight to it, and the set has made nightmare take-apart jobs much more manageable.
You'll invariably need Torx drivers, and Sears also sells a good selection of long-handled Torx drivers from various makers. Head over there, see what you like, and the time, frustration and oxygen you save from screaming because you don't have the right tool will make it worth your while.
Magnetizer/Demagnetizer
You're going to drop screws inside the case of any Mac you're working on. It's inevitable. Your pets may come in and bump your leg, someone may break your concentration with a question, or gravity and physics will decide to exact their cruel revenge, and the screw you're working with will take a tumble. Since it's going to happen, you might as well be ready.
Wiha Tools sells about the coolest magnetizer/demagnetizer currently available on the market. For $4, you get an incredibly useful item that will keep you from slamming your head against the desk after a few hours of bench work. Simply insert your driver bit into either the "magnetize" or "demagnetize" slot on the box, bump the driver around the edges for several seconds and the driver will emerge appropriately magnetized or demagnetized. This also comes in handy for scenarios where you might be reaching into a recessed corner of your Mac's case and know that it'll be hard to keep your screw on the driver prior to pulling it out. The $4 (before shipping) for the tool isn't too much to ask to avoid digging through your Mac's case (or, as many of us have done, picking up your Mac, turning it upside down and shaking it) to find that screw you just dropped.