A year later, Microsoft's Nokia deal isn't a clear winner
The company has to sell more phones, and attract more big hardware partners and developers.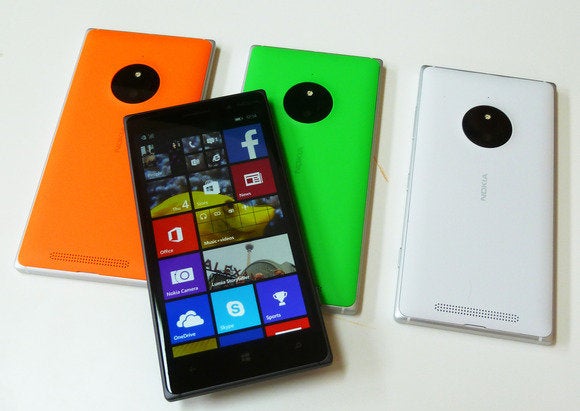 It was a marriage of convenience for two industry giants whose past successes weren't helping them win in the red-hot smartphone market. One year later, it's hard to say that Microsoft's acquisition of Nokia's device business has produced the results its backers envisioned.
In the wake of the US$7.2 billion acquisition, Lumia smartphones and the Windows Phone OS are still running into many of the same market roadblocks.
But Microsoft isn't throwing in the towel, and has high hopes that its phone business will get a major boost from Windows 10, which is meant to create an environment where users can move easily between desktops, tablets and their smartphones.
That Microsoft's smartphone adventure is a work in progress was highlighted last week, when CEO Satya Nadella said during the quarterly earnings call that device-related costs have to be cut more, ahead of the arrival of Windows 10. However, Nadella also revealed that Microsoft sold more Lumias in the quarter than it did a year ago.
There has been much speculation that Nadella was never a fan of the deal, brokered by his predecessor Steve Ballmer. But it seems the new CEO is giving it a go, betting, at least for now, that the acquisition can fulfill its goals: to make Microsoft a credible player in the mobile OS and smartphone device markets, able to give major players like Apple, Google and Samsung a run for their money.
Yet Nadella has his work cut out for him. Microsoft still isn't selling enough devices; not enough large manufacturers are backing its OS; and Windows Phone apps are an afterthought to most developers.
On the hardware side, Microsoft frantically focused on launching affordable smartphones, including Lumia models 430, 535, 640 and 640XL, all of which cost between US$70 and $200 without a contract.
The strategy makes sense on paper because the low-end segment is growing faster than other parts of the smartphone market. Also, consumers in emerging markets -- the target audience for these devices -- aren't as wedded to specific smartphone brands, user interfaces and ecosystems as their counterparts in the U.S. and Western Europe. But the competition in this segment is fierce and Microsoft is up against a multitude of Android-based smartphones.
Windows Phone's market share sits below 3 percent, despite the low-end Lumia push, growing enterprise interest in the OS and adoption by a number of small smartphone vendors. To secure the future of the OS, Microsoft needs to increase the share to at least 10 percent, according to Ben Wood, chief of research at CCS Insight.
"In our forecasts we don't see anywhere near that level in the next three years, which underlines the scale of the challenge Microsoft faces," Wood said.