A tribute to Windows 8: If it hadn't been so bad, Windows 10 wouldn't be so good
Windows 8's pioneering features finally get to shine in Windows 10, and only because Microsoft had to try again.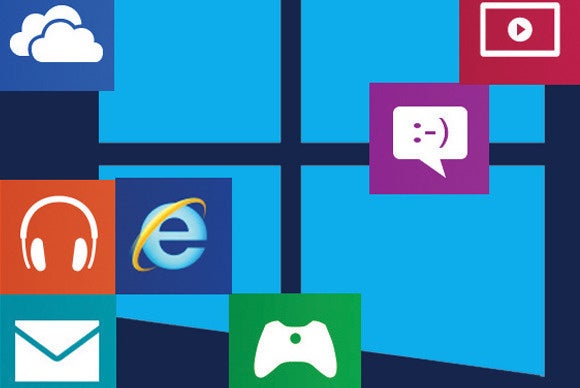 I didn't know what to do.
In November 2012, I flew to Dubai to cover the overseas launch of Windows 8. I was a freelancer then, relatively new on the beat, and a handful of reporters mingled among sheikhs and other Middle-Eastern bigwigs in the bowels of the Burj Khalifa, the tallest building in the world. A freelance reporter that I had just met asked me to give him a tour of Windows 8.
I was new to the whole swiping concept, but knew enough to tap on a tile to launch an app. But whoever had set up the laptops hasn't connected them to any Wi-Fi, so there was little to see. And for a few moments I forgot what "Desktop" referred to, even as I tried to find the shortcut that took you to the "Windows screen."
My earliest memories of Windows 8 were therefore of helpless frustration--a common experience, for most, I imagine. But was Windows 8 really bad? What I think we can all agree on is that it was certainly, fatally, misunderstood.
For many, Start finished Windows 8
One of the subtleties built into the Windows Insider program is that changes made to the operating system are introduced over time, so that Microsoft's fans and guinea pigs have a chance to understand and evangelize such changes before Microsoft releases them. The Start screen, with its crazy-quilt of live tiles, dropped like a bomb on an unsuspecting public. Few knew that you could type the application name to launch Word, for example, or swipe up from the bottom of the screen to see a list of apps. And once on the Desktop, nobody wanted to leave.
For many, Start embodied Windows 8's failure. According to NetApplications, Windows 8's highest penetration came in Sept. 2013, when it reached 8.02 percent. Windows 7, by contrast, has a 46.39 percent share of all PCs, and it has steadily increased since then, to what appears to be an all-time high of 60.98 percent in June.
Give credit where credit is due, though: Managed correctly, Live Tiles work well on both Windows Phone and Windows 10 PCs, resurfacing photos, for example, in the Photos tab. News showcases the headline of the day.
I think one of the fatal flaws of Windows 8, however, was that Microsoft failed to recognize that Live Tiles work best as signposts, not shortcuts. The Start screen should be a dashboard, informing you of upcoming appointments, not requiring you to navigate a maze of flashing lights to find the application you're looking for.
Every subsequent revision of Windows 8 has been spent walking back the Start page's erroneous premise: first a Start button, then a direct boot to the desktop in Windows 8.1. I'd say Microsoft still hasn't quite fixed the Start menu in Windows 10, either; Windows 10 will "pin" the most commonly-used apps in the left-hand list of applications, but a feature to allow you to customize those appears to have disappeared from recent preview builds.