9 reasons not to upgrade to Windows 10 -- yet
Excited about the imminent release of Windows 10? You may want to wait.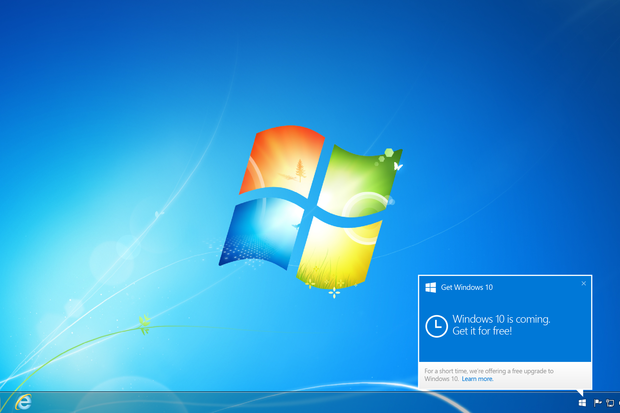 Windows 10 is just about here -- and many users (especially those who have been wrestling with Windows 8) are probably eager to upgrade. But even if you can get it now -- the upgrade will be sent first to those who signed up for the Windows Insider beta program and then in "slow waves" to everyone else -- you may want to hold off.
Here are nine reasons you might want to put off a Windows 10 upgrade.
1. Your system can't run it
This may seem obvious, but sometimes it's the obvious that gets missed. In order to run Windows 10, you need a PC or tablet with a 1GHz processor or faster, 1GB of RAM for 32-bit machines or 2GB for 64-bit machines, 16GB hard disk space for 32-bit machines or 20GB hard disk space for 64-bit machines, a DirectX 9 or later graphics card with a WDDM 1.0 driver and an 800 x 600 display or better. For more details, go to Microsoft's Windows 10 specifications page.
If your system doesn't qualify, then you're going to have to upgrade your hardware before you upgrade your operating system. (Or just buy a new computer with Windows 10 already installed.)
2. You get a year for the free upgrade offer
Windows 7 and Windows 8 users get a free upgrade to Windows 10. But you don't have to upgrade right away -- you have a full year. (The clock starts on July 29, 2015.) So you can upgrade at your leisure and not waste a bright, summer day doing it.
3. You're using Windows 7
Windows 10 undoes the damage done by Windows 8, an operating system that was built more for touch devices than for traditional PCs. In fact, two of Windows 10's big improvements over Windows 8 are the addition of a Windows 7-style Start menu and the ability to work entirely on the desktop and ignore the touch-focused Start screen.
So if you currently use Windows 7, you're already set -- you have a Start menu and you work only on the desktop. In short: If you're happy with the way Windows 7 works, you may want to stay with it.
4. You like Windows 7 desktop gadgets
Windows 7 includes desktop gadgets that do things such as check the weather and stock quotes, monitor your CPU, report about the state of your system, let you listen to streaming radio stations, and check your hard drive speed and the state of your network. They don't work on Windows 10 and will be deleted when you upgrade. So if you're a gadget fan, don't upgrade.