8 strategies to fund your new business
Entrepreneurs and small business experts share their advice on the best ways to raise money to finance a new business or product.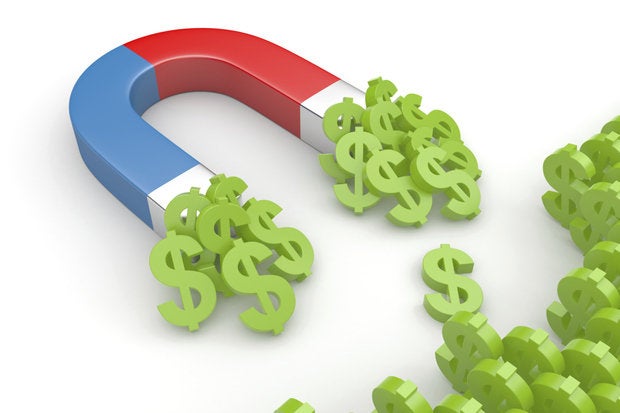 Credit: Thinkstock
As many first-time entrepreneurs know, or have found out, getting a traditional bank or even an SBA loan to start a new business isn't easy. So where else can you go to fund your dream? Fortunately, today entrepreneurs have many options than ever when it comes to funding their new business or business idea, many of which are less difficult to obtain and less expensive than a bank loan.
Here are eight strategies for financing a new business, product or service.
1. Bootstrap -- and use credit cards with no or low interest rates. "Scrape together all your loose cash, savings bonds, etc. and figure out the cheapest way to make a minimum viable business or product," says Megan Cox, founder & CEO, Wink Natural Cosmetics. "I was able to create Wink, including the first product run, for under $2,000."
"Leveraging 0 percent credit cards is the best way to fund your business since there is no interest to pay," says Vladimir Gendelman, founder & CEO, Company Folders, which creates and sells innovative presentation folders. "I was able to borrow almost $50,000 to start my company, using VISA, MasterCard and Discover cards. It took me about four years to pay everything off, but I didn't pay a penny in interest."
2. Ask friends and family for a loan or angel investment. "If have a network of friends and family with money to invest in your idea, start from there before going to angels, incubators or VCs," suggests Simon-Pierre Behr, co-founder and vice president of sales and marketing at SpotLight Parking. "Focus on those that are the closest to you and have the deepest pockets. Those are the two most important characteristics you should consider, because these people will not try to get involved in your operation, will spread the word within their networks and aren't looking for high returns," he explains.
3. Crowdfund. "Through crowdfunding [sites like Kickstarter and Indiegogo], you can get the support of thousands of investors," says Sandeep Sood, founder & CEO of Monsoon, which designs, develops and markets mobile and Web applications. "What's more, these investors may not even be interested in acquiring equity in your company. It's likely they'll happily fund you simply because they'd love to get their hands on your product. In fact, they'll be so eager, they'll even pay for your product months before it's available."
"We launched the Less Mess Happy Mat via Kickstarter and raised $72,721 in 30 days," shares Lindsey Laurain, founder of ezpz. "I believe Kickstarter is an excellent way to raise capital, introduce a product to market, garner feedback and gain grass roots support. Getting the money up front is huge," she says. Thanks to Kickstarter, ezpz got the cash it needed to fund its first large scale production run -- and advance interest in the product.