8 IT leaders look back at 2015
We asked eight CIOs what they will remember most about 2015. Continued transformation, hybrid clouds, shared-services models, acquisition and IT integration, employee retention and even unplugging top the list.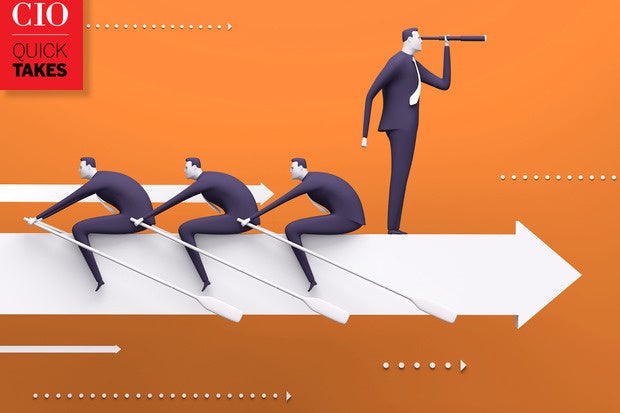 The only thing evolving faster than the technology IT departments must understand, deploy and support is perhaps the CIO role itself. In 2015, CIOs faced a dizzying array of products, services and methodologies – clouds (public, private and hybrid) are everywhere; the Internet of Things is spreading everywhere from hospital rooms to manufacturing floors to football fields; everything's getting leaner and more agile; IT is bi-modal and multi-speed; disruption and transformation awaits around every corner. With so much emerging and evolving, we wanted to know what CIOs most remembered about 2015. So we poised this question to eight members of the CIO Executive Council (which like CIO.com is owned by IDG Communications):
In your role as an IT Leader; what will you most remember about 2015?
The answers included applying technology spending to grow the business, deploying a hybrid cloud, understanding the keys to tech talent retention, refreshing IT strategies, disconnecting from the world, improving customer experiences, harnessing the energy of disruption, dealing with change management and much more.
As you prepare for 2016, take a few minutes and look back at the year in IT through the eyes of these tech leaders and share your own memories.
Kathleen Fitzpatrick, CIO, Russell Reynolds Associates

"I will remember 2015 as a tipping point for our organisation. When I first joined this firm several years ago, I quickly realised based on my research and discussions with industry peers that the executive search industry was lagging in regard to investment in technology and infrastructure. In retrospect, I was somewhat naïve in what it would take in terms of time and effort to advance an organization to where it could move from catch-up mode to a leadership position in its use of technology. We started, of course, by building a great team with expertise across multiple technical domains and a very strong orientation toward delivery. After several years of consistently delivering upgrades to our core infrastructure, 2015 is the first year we have been able to focus most of our technology dollars on new capabilities for our business.
The change is palpable. Key business leaders consistently recognise the value that our technology is bringing to their ability to grow our firm.
The team we put in place is being recognised as a valued asset for the company with a few team members being tapped to play leadership roles on critical firm initiatives. Best of all we have positioned ourselves to enable business transformation through the innovative efforts we have on deck for 2016."
Rama Dhuwaraha, Associate Vice Chancellor and CIO, University Of North Texas System