8 e-commerce categories that will be hot in 2016
Which e-commerce categories will see increased sales and opportunities in the next 12 months? E-commerce and digital marketing pros share their early 2016 predictions.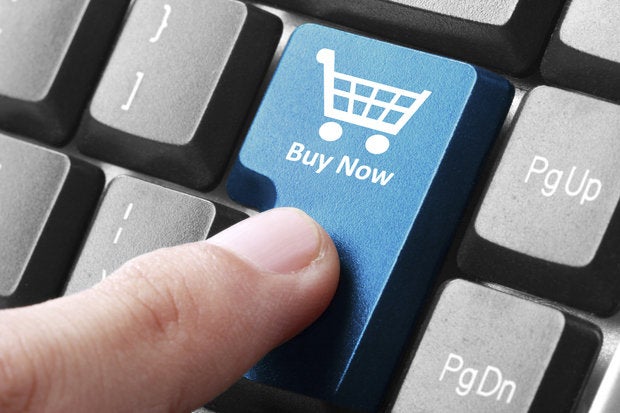 Forecasters predict that in 2016 ecommerce sales in the United States alone should exceed $550 billion dollars. So which ecommerce categories will or will continue to be ripe for new business and growth in the coming year? Following are eight predictions.
1. Activewear. "Activewear and sporting goods retailers will see a boom in digital commerce growth in 2016," says Rick Kenney, director, Strategic Initiatives, Demandware, an enterprise cloud ecommerce platform provider. "Year over year, traffic to sites [selling outdoor gear and apparel] is already up 38 percent and visit spend is up 11 percent, nearly double the overall increase for digital commerce growth," he states.
"The trend towards athleisure is magnetic, pulling in shoppers that previously would not be considered buyers." And as activewear is pulled into the mainstream, he says, spurred by athleisure clothing and fitness tracker sales, ecommerce opportunities should continue to abound in this space.
2. Baby products. Baby care products are on target to generate over $44 billion in sales in 2015, just in the United States. And analysts and others believe that babies (or their parents) will continue to be big business, including big ecommerce business, in 2016. In particular, "lifestyle brands, like The Honest Company, that [offer] healthy, nurturing and [environmentally friendly]" baby products "that can grow with the consumer" should do well in the ecommerce space, says Aalap Shah, cofounder, SoMe Connect, a social media agency.
3. Educational products. "One of the areas currently experiencing huge growth is that of educational products," says Christian Gainsbrugh, founder & lead developer, LearningCart. "As [we] shift from a post-industrial to a knowledge-based economy, opportunities in this sector will only continue to grow. For example, the market for self-paced e-learning is expected to top 50 billion in 2016," he states.
"Although many people initially think of e-learning products being targeted to k-12 education, professional development and niche skills training are responsible for a lot of this area's current growth," he explains. "One of the very tantalizing things about this particular industry is that since the products are digital, the return on investment once you have created your content is nearly unbeatable."
4. Furniture and home décor. "The $100 billion furniture industry has been an ecommerce laggard, but recently that's starting to change," says Carl Prindle, CEO, Blueport Commerce, a provider of ecommerce technology and online marketing tools to the furniture industry. "Furniture was a surprising ecommerce winner during the 2014 holiday season, and online sales have continued to trend upward in 2015."
Indeed, with ecommerce furniture and home goods stores providing enhanced graphics (360-degree views, videos and the ability to see furniture and home goods in a room setting), free delivery and non-onerous return policies, shoppers are increasingly comfortable buying furniture and home goods online.