7 ways to use social media to attract holiday shoppers
Marketing and social media experts share their tips on how to use social media to get people talking about – and buying – your products this holiday season.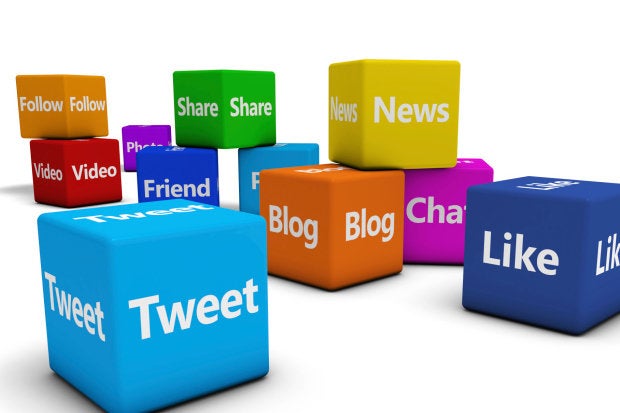 Credit: Thinkstock
How can social media help businesses drive traffic to their ecommerce or bricks-and-mortar sites this holiday season? CIO.com posed that question to dozens of marketers and social media experts. Following are their top seven strategies for how to use Facebook, Twitter, Pinterest, Instagram and YouTube to engage customers and get them -- and their friends -- to check out (and hopefully buy) your holiday offerings.
1. Use a festive cover photo on your Facebook page (Twitter, too). "One of the best pieces of real estate to leverage [this holiday season] is your Facebook cover photo," says Melissa Ward, managing partner, NewWard Development, which provides social media and Internet marketing and website design help. "Change your Facebook cover photo to [something that you are promoting this holiday season] and be sure to include a link to the URL in the description."
When choosing a holiday cover image, "consider seasonal photos that will connect emotionally with your audience, highlighting both your brand and message," says Jay Hawkinson, senior vice president, Emerging Products, SIM Partners, which provides digital marketing solutions. Just remember to "be subtle and discerning with holiday colors and themes, and avoid being garish."
2. Create holiday-related boards on Pinterest. "Create gift idea boards on Pinterest with gifts from all around the Web and a few of your own products thrown into the mix," say Michelle Friedman, director of Marketing, Medical Scrubs Collection. "Add Pin It buttons to product pages on your site and feature 'most pinned items' on your home page." And "make sure that your Pinterest pins feature well photographed, [attractive] images" that will appeal to holiday shoppers.
3. Create a fun holiday YouTube video and include a hidden offer code. "Create a fun [holiday] video with a hidden offer code," for, say, 10 or 20 percent off a purchase, or free shipping or a free gift, suggests Juan Velasquez, marketing specialist, DoItWiser, a provider of toner cartridges and green office supplies. Just be sure to "let people know there is a discount code hidden somewhere in the video to encourage active viewing and sharing" -- and include a link to a dedicated landing page in the description.
4. Use holiday-related hashtags on Twitter and Instagram. On both Twitter and Instagram, "be sure to research and use appropriate holiday hashtags, e.g., #HoHoHo and #Christmas2014, with your posts," says Michelle Garrett, owner, Garrett Public Relations. "Experiment to see what works best. And include a dedicated URL to track those who click through."
Other popular holiday Twitter and Instagram hashtags include #holidayshopping, #christmasgifts, #stockingstuffer and #wishlist.
5. Blog or post about holiday-related topics of interest to your audience. "Write blog posts that tie into the holidays," suggests Garrett.