7 ways AI will revolutionise business travel
From chatbots to robotic bellhops, AI and machine learning are already having an impact on how we travel for work and pleasure.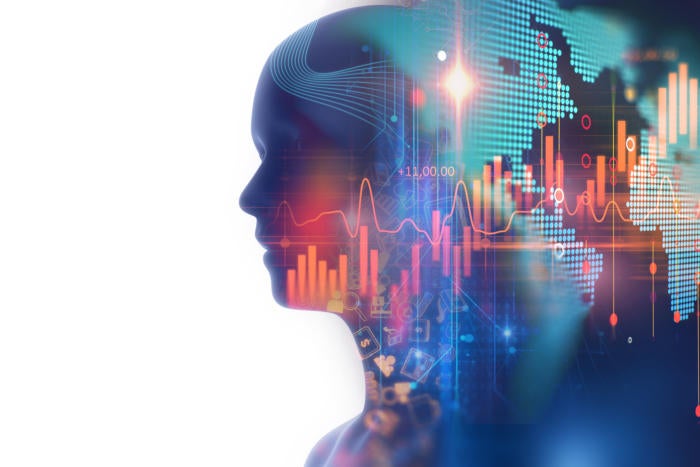 In April, United Airlines hit a huge pocket of public relations turbulence after a passenger was forcibly removed from one of its partners' airplanes. The incident raised questions about blindly following procedures, passenger rights, and United's executive leadership.
Here's another question it raised: Could artificial intelligence (AI) have prevented the embarrassing drama from even happening?
AI and machine learning are already impacting many areas of business, such as marketing, as well as most industries, including retail. The travel industry in particular "is ripe for AI interventions," says Param Singh, Associate Professor of Business Technologies at Carnegie Mellon University's Tepper School of Business. From chatbots to robotic bellhops, here are seven ways AI could impact business travel in the months, and years, ahead.
1. Fewer overbooking dramas
On April 9, 2017, a paying passenger was dragged off United Express Flight 3411, from Chicago to Louisville, Ky. Four seats on the full flight were needed to accommodate airline crew members, as USA Today and others reported.
After no volunteers came forward, four passengers were selected by computer. Passengers were chosen on the basis of frequent-flier status, fare type, and connecting flight options. Three passengers eventually deplaned willingly in exchange for travel vouchers. A fourth, physician David Dao, refused, was removed against his will—and became an unwilling member of the viral video hall of fame.
AI could have helped United avoid the high-profile drama in several ways, says Henry H. Harteveldt, president and travel industry analyst of Atmosphere Research Group. In theory at least, AI could have provided an early warning to the airline's crew scheduling or planning application about a potential staffing problem on the horizon, giving the airline more time to address the issue, he explains.
Also, on the day of the flight, AI might have enabled the airline to identify the passengers most agreeable to changing their travel plans based on their profile data, Harteveldt says. Younger passengers, for instance, would potentially have more flexibility and greater interest in travel vouchers, vs. a physician like Dao, aged 69, who was anxious to return to his practice in Kentucky.
2. More personalised service
Some of the AI interventions are already happening, with chatbots for booking (such as GuestU and SnapTravel), personal travel assistants (such as Mezi), and AI to help human agents with travel planning (notably Lola), Singh says.
"Most of the AI interventions right now are what we could call machine-learning-driven," Singh explains. "With large amount of personal data, sophisticated algorithms are able to predict your needs and recommend appropriate solutions. These are, at a core level, automating the functions that people perform."