7 resolutions retail CIOs need to keep in 2016
As online shopping begins to overtake in-store spending, customer demand for a seamless, predictable shopping experience means there's more at stake for the retail CIO than ever before.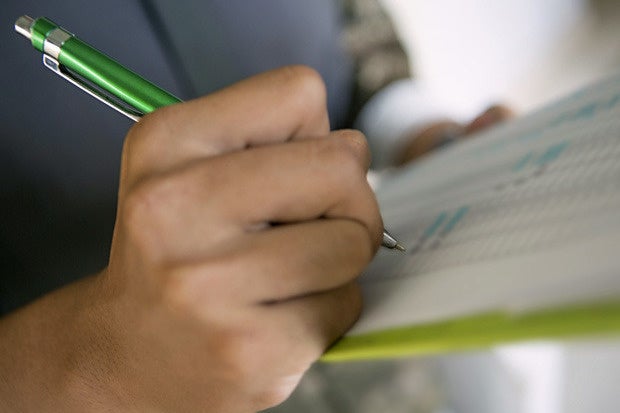 For retailers, technology, strategy and customer experience are now intertwined. Everything revolves around keeping up with consumer expectations for a seamless experience both online and offline, across channels and devices.
Retailers are working hard to deliver all of that consistently — to avoid eroding their brand presence — but have run up against stubborn challenges, says Steven Skinner at consulting firm Cognizant. "If CIOs thought this Christmas was online on steroids, wait until 2016," he says, pointing out that this was the first year that shoppers spent more online than in store on Black Friday. At the same time, he says, holiday 2015 found brick-and-mortar stores overwhelmed and often unable to recover inventory levels after Black Friday. "The stores were distressed — the online experience has actually become more predictable," he says.
That means retail CIOs have a wide variety of issues to tackle as they move into the New Year: Here are seven important resolutions experts say they should keep in 2016:
1. I will become my company's omnichannel guru.
Customers' growing expectations for seamless omnichannel shopping means never-before seen levels of integration and information, says Jim Prewitt, vice president of retail industry strategy at JDA Software. That requires enterprise visibility into customers, the supply chain and resources, which means bringing a view of priorities across the organization and bringing together the right data and systems to enable and execute an enterprise omnichannel strategy. "CIOs must understand what their customer is looking for and in turn rally the organization around a unified strategy and set of capabilities, across marketing, merchandising, supply chain and store/e-commerce operations," he says.
2. I will have a crisis plan.
Effective CIOs realize that preventing a crisis goes deeper in the organization than an operations disaster recovery plan — the most common crisis actually stems from the complexity of technologies businesses rely on, as opposed to external forces, says David Jones, APM technical evangelist at Dynatrace. "You need to make sure sites and applications have been thoroughly tested well before any event, whether it's a high web traffic day like Cyber Monday, Valentine's Day, or any date in between," he says. In addition, that plan needs to include all parts of the retailer's organization, not just operations. "Everyone from the digital business owners to development to test and operations teams needs to be a part of that proactive plan from the start," says Jones.
3. I will reduce the risk of security breaches.
Retail breaches, especially credit card breaches, are not going away. "There's a near zero chance we'll escape 2016 without significant compromises in the retail space," says Tim Erlin, director of security and IT risk strategy with security software provider Tripwire. "If you don't have a well-established, well-socialized plan for what to do after a breach is discovered, now is the time." If you do have a breach response plan in place, he adds, you should run a simulation or use another methodology for testing and reviewing that plan. "This is especially true if the breach response plan is old enough to need a revision," he says. "The last two years have changed the retail breach landscape, and an old plan might not cut it today."