7 marketing technology predictions for 2016
Advertising and marketing experts say 2016 will be defined by the increased use of ad blockers, new metrics, additional third-party data sharing and more demand for native advertising.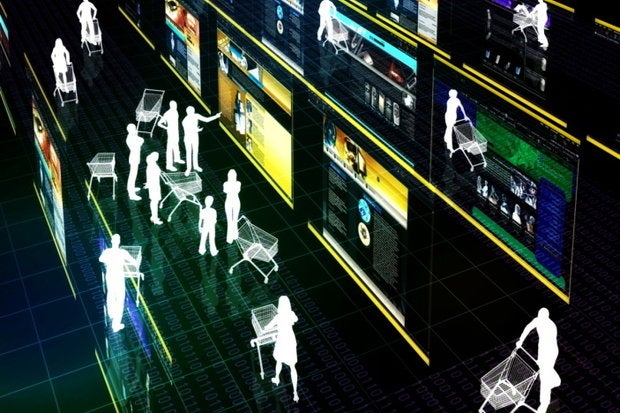 As 2015 comes to a close, more than 2,000 advertising technology startups are vying for a piece of the burgeoning market, according to Terry Kawaja, founder and CEO of investment bank Luma Partners. However, large companies such as Facebook and Google dominate the space, and they're squeezing out the smaller, more niche players.
Earlier this year, Kawaja predicted that only 150 of these 2,000 ad tech startups would break even without incurring any loss to investors, either through acquisition, merger or general profitability.
Here are seven predictions, from a handful of advertising and marketing experts, for what to expect in 2016.
1) Ad blockers threaten online organisations
Many modern technology companies and publishers watch with bated breath as ad blockers become more popular. Ad blockers represent a determined effort on the part of Web surfers to avoid annoying, irrelevant, overreaching and resource-heavy ads that flood their screens, according to eMarketer. However, those ads often fund the online content Web surfers want to view, and that's bad news for many online organizations.
The situation is expected to worsen for advertisers in 2016 as more users become aware of and choose to implement system-level ad blocking functionality, according to eMarketer. In a recent filing with the U.S. Securities and Exchange Commission, Facebook wrote: "These technologies have had an adverse effect on our financial results, and if such technologies continue to proliferate, in particular with respect to mobile platforms, our future financial results may be harmed."
2) Marketers will increasingly look to social
Facebook and Twitter dominate marketers' interest in social media today. However, the growth in marketing professionals who use these two platforms will slow in 2016, according to eMarketer. Use of Facebook and Twitter by marketers will increase by less than a full percentage point in 2016, while use of Instagram is projected to jump from 32 percent in 2015 to 49 percent in 2016.
The percentage of overall marketing budgets spent on social will jump from 10.7 percent in 2015 to 14 percent in 2016. And while 18 percent of all U.S. digital ad spending went to social networks in 2015, social will comprise 20 percent of the ad dollars spent in 2016, according to eMarketer. This year-over-year increase will bring total social media ad spend in the United States to about $13.4 billion in 2016, based on the firm's projections.
3) Telecoms to play greater role in ad tech
Following Verizon's acquisition of AOL and its subsequent plan to buy mobile-ad-network Millennial Media in 2015, rival telecom providers are expected to fight back with similar deals, according to Thomas Sommer, content marketing manager at app marketing firm AppLift.