6 strategies for cancelling a major IT project
Sometimes it's better to walk away from an IT project, even a big one, than to fall further down the rabbit hole. These tips will help you cancel a project and keep your dignity (and reputation) intact.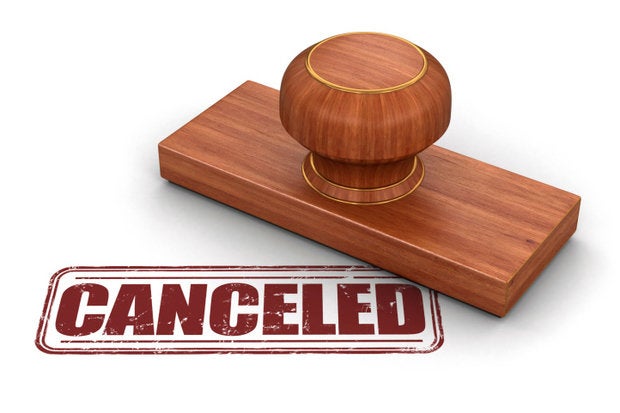 Credit: Thinkstock
In the recent book Think Like a Freak, well-known authors Steven D. Levitt and Stephen J. Dubner touch on a difficult topic for those in charge of IT budgets and project development: What if your project fails? In their witty and highly opinionated style, they explain how failure in business isn't always a bad thing. At times, they explain, it can lead to new realizations about company direction or force you to think about a smarter strategy as you move forward.
Still, for those who manage a large IT organization, cancelled projects can cause great stress. They are complex, expensive and often interconnected. Yet, there are times when a project runs out of funds, there's a change in company direction, or executives realize the project won't be as valuable to the organization as everyone hoped. Here are six strategies for how to cancel a major IT project once you decide it's the only course of action.
Get Support From Other Executives
One of the first steps to take when considering how to cancel a project is to seek approval and support from the executive team. This might take some legwork, says Max Dufour, a partner at management advisory company Harmeda. In a worst-case scenario, you might have to let other execs know you'll be cancelling a project no matter what unless you hear back from them by a set date. "Set a target date and a forum for the negotiations and communicate internally ahead of time to seek support, if needed," he says.
Make Sure You Really Can't Save the Project
Before ever cancelling a project, make sure it can't be saved, says William Gutches, an analyst with IT consultancy Symbiosys. As part of a thorough investigation into whether a project must be cancelled, review the original scope of work, the skillsets of those involved, the requirements materials, the testing process, the expectations of the sponsors and any other ancillary factors that contributed to the project reaching a fail point. "The fundamental decision is whether or not there are sufficient reasons and support and agreement of the project sponsors to allow the project to proceed knowing what the new time, cost, budget and expectations are at the point of this investigation," he says. "If that agreement can be made, then proceeding is possible."
Communicate About the Why'
One key strategy when it comes to cancelling a project is making sure you've communicated the specific reasons why you had to pull the plug. As Erika Flora from the IT consultancy and training company Beyond20 explains, this communication is critical because it helps sponsors, employees and customers all understand that this cancellation doesn't mean any other projects are in jeopardy or that a culture of project indecision is starting to form.