6 chef-caliber cooking gadgets for the connected kitchen
What do you get for the budding sous chef who has everything? Our gift guide can help.
Supermechanical Range thermometer
One of Supermechanical's Range thermometers would make the perfect stocking stuffer for your favorite grill master. Use the 3-inch Ember Range for meat and fish, and the 6-inch Aqua Range for pot-based projects like beer brewing, candy making and cheese making. Snag one for $70, or the pair for $130.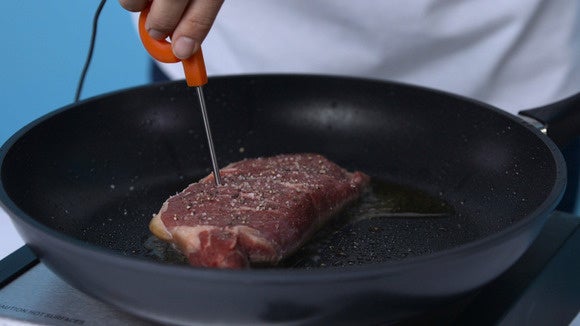 The Range thermometer plugs into your iPhone's headphone jack and feeds temperature info to its companion smartphone app (iOS only). Use the app as a cooking guide: For example, you can tell the app that you're cooking a steak and you'd prefer it medium rare, and the app will send you a push notification when it's ready to serve. Keep it plugged in to get instant info and a handy graph of your meal's cook stats, or unplug if you want to monitor something in the oven.
Drop Scale
Baking is more of an exact science than cooking, and many pros believe that weighing ingredients instead of using measuring cups and spoons yields better (read: tastier) results. That's why bakers will love the $100 Drop Scale, an ingredient scale that works in tandem with its companion app for the iPhone and iPad. Pick a recipe from Drop's app, place a mixing bowl on the scale, and Drop guides you through the rest, weighing each ingredient as you add it.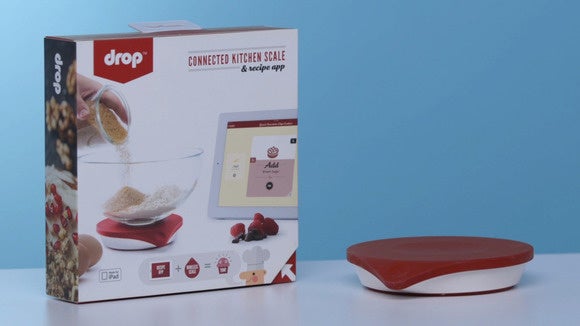 Its recipe book is extensive, branching beyond just carbs and sweets (think cookies, muffins, pizza dough, and cakes) over into savory territory (meatballs, tomato soup, guacamole, hash browns). Another recent addition to the app's database? Cocktails. Cheers to a drama-free holiday season.
Previous Page 1 2 3