6 chef-caliber cooking gadgets for the connected kitchen
What do you get for the budding sous chef who has everything? Our gift guide can help.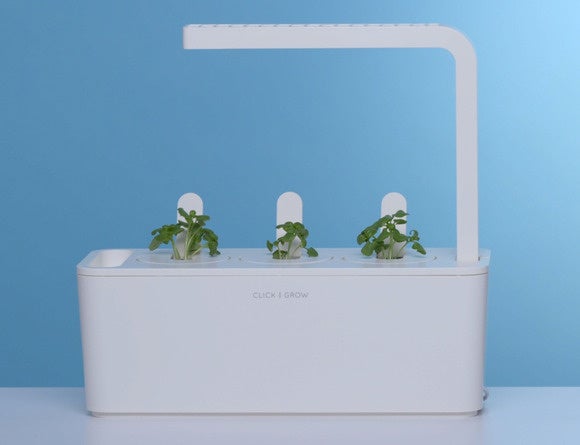 One downside: You have to use Click and Grow's special plant pods, which cost $20 for a pack of three (the Click and Grow unit ships with three basil pods to get you started). But the pros outweigh the cons—the pods are already packed with seeds and nutrient-rich soil, so there is zero mess involved. Plus, Click and Grow has pods for a wide variety of herbs, including basil, thyme, and lavender. There are even pods for mini tomatoes.
Anova Precision Cooker Wi-Fi
Sous vide cooking used to be reserved for chefs at high-end restaurants, but now home chefs have several small-scale sous vide options to choose from. We like Anova Culinary's $199 Precision Cooker Wi-Fi for its size, connectivity options, and companion app.
With sous vide, you use the Precision Cooker to bring a pot of water up to a controlled temperature that's hot, but not always boiling—kind of like a hot tub, but for veggies, meat, eggs, and other noms. If the precision cooker unit is too large, it won't fit in a standard pot, which is why the Anova Precision Cooker is a great choice. I've tested other sous vide systems that required me to use a deep container filled with water, but Anova's clips easily into most deep kitchen pots.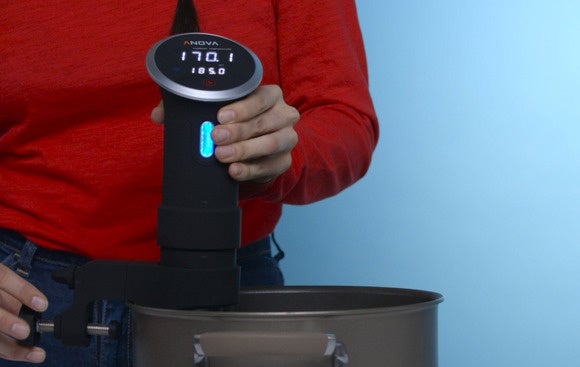 Anova's mobile app for iOS and Android is filled with killer recipes, but also lets you turn on your Precision Cooker (over Wi-Fi or Bluetooth), set a temperature, and monitor your meal's progress remotely. Sous vide is the new "set it and forget it," since many recipes require a lengthy cook time. Drop your main course and seasonings in a ziplock bag, use the warm water to create a seal, stick it in the pot, and don't come back until it's done.
Mr. Coffee Smart Optimal Brew with WeMo
No kitchen is complete without a device that brews coffee, whether it's a low-tech French press or top-of-the-line espresso machine. Somewhere in between lies Mr. Coffee's $180 Smart Optimal Brew, a traditional-looking coffee maker that packs a high-tech secret. Specifically, the coffee maker supports WeMo, a connected appliance platform that lets you control hardware functions via the WeMo app for iOS or Android.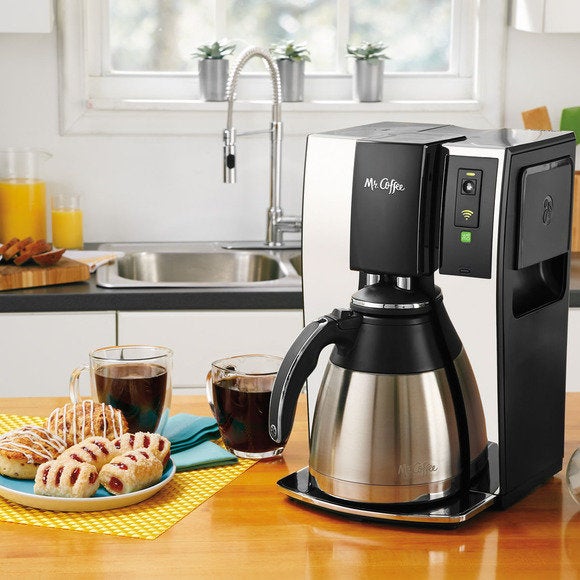 Credit: Mr. Coffee
Once your Smart Optimal Brew is connected to your home Wi-Fi network, you can program the coffee maker to start brewing at specific times every day of the week—just as long as you've added fresh coffee grounds the night before. You'll even get a push notification when it's done brewing, and its thermal carafe keeps coffee hot for hours. (One caveat: The setup process may be easy-breezy on some networks, and less so on others.)