5 things you'll love about Garmin's vivosmart Fitbit rival -- and 5 you won't
There's a lot to like about Garmin's vivosmart activity tracker and smartwatch, but it isn't perfect, and it's always wise to do your research before buying into a new 'fitness ecosystem.'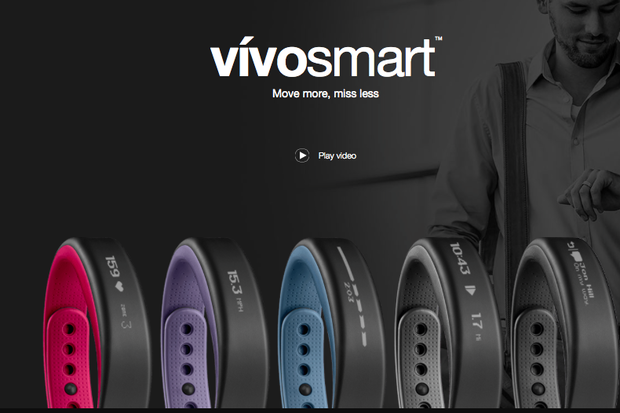 Amid mounting anticipation for the Apple Watch and the recently announced Fitbit Charge HR and Surge wristbands (all of which are due in early 2015), I've been testing Garmin's new vivosmart activity tracker/smartwatch and the associated Android and iOS Garmin Connect apps.
Though there is room for improvement, vivosmart gets a lot of things right, and it's reasonably priced at $170, or $200 if you want the heart-rate monitor chest strap.
Here's a list of what I like:
1) The vivosmart receives and displays notifications from your Android (4.3 or higher) or iPhone 4S or newer smartphone, including text messages, reminders and caller ID. (Here's a full list of compatible devices.)
As much as I appreciate vivosmart's smart notifications, they can be a "blessing and a curse," as the saying goes. If you're walking around with a ginormous smartphone in your pocket, such as the iPhone 6 Plus or Galaxy Note 4, it's a blessing to see who's calling or texting without having to dig out the behemoth.
As for the curse? I'm a light sleeper, and when I wear vivosmart to bed, it buzzes because of incoming notifications on my iPhone and occasionally wakes me.
2) The illuminated OLED display is legible in bright sunlight, especially if you crank up the brightness, which of course drains the battery faster. You can swipe through icons easily to view the date and time, your number of steps taken, number of steps remaining toward meeting your daily goal, and more.
3) You can stop and start music playback on your connected smartphone, jump to the next song, or go back to the previous song using vivosmart's on-screen controls. On occasion, though, when trying to swipe past the music playback icons, I accidentally hit the "play" button and a song started blasting on my iPhone -- in public. (Thankfully a setting in the Garmin Connect app lets you disable the music playback controls on vivosmart's screen.)
4) Unlike some earlier wristband trackers (I'm looking at you, Fitbit Force), the vivosmart strap clasps easily and securely. It's worth noting, though, that you need to use the included, secondary clasp to keep the strap aligned on your wrist.
5) The black vivosmart is available with attractive accent colors, including purple, berry, blue and slate.
Now, my list of dislikes:
1) The Garmin Connect apps are OK, but they're not as streamlined and intuitive as Fitbit's app. Example: Setting up the Bluetooth connection between the vivosmart and my iPhone required multiple steps and wasn't nearly as easy as connecting a Fitbit device to my iPhone.
2) I'd like the ability to choose the specific notifications I receive on the vivosmart. Specifically, I'd like to only receive caller ID notifications. As is, it's all or nothing with notifications.