5 things you need to know about Google and Alphabet
A look at what's changing, what's not and what it all means for Google and its research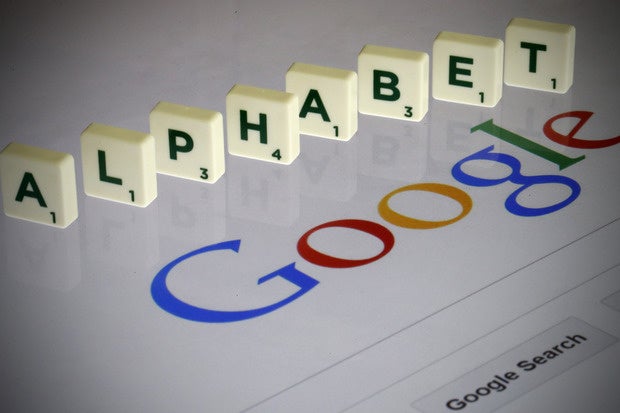 With Google restructuring its business and moving under the umbrella of new parent company Alphabet, executives may be trying to get back some of their old start-up swagger.
The restructuring will bring a lot of changes to what is easily one of the world's most well-known companies. But company officials haven't offered any information about the move since co-founder Larry Page offered up a blog post Monday.
So what does all of this mean for users and for the industry?
Jeff Kagan, an independent industry analyst, said Google's move is akin to a "middle-aged facelift." What's unclear is just what that will entail.
With that in mind, here are the five things you should know about Google's restructuring:
Don't worry
Like Google search, Maps or your Android phone? That's great. No need to worry about them for now.
"I don't think there will be changes to product," said Brad Shimmin, an analyst with Current Analysis. "All the road maps they have in place will continue. At least for the foreseeable future, which is about 18 months in this industry, all the plans Google has had in play will remain."
It's simple: Things like search and Android have been the money makers for Google. The company has no reason to shake them up.
"Companies periodically have to go through restructuring to position themselves for the future," said Scott Strawn, an analyst with IDC. "This isn't about product. This is just the way the business world works.... I don't see any real product changes right now."
Let Google be Google
Now that Google has been trimmed of research projects like autonomous cars, Google Glass, drones and smart contact lenses, the company will be far more focused on core Internet-related businesses.
Google executives will no longer be splitting their attention between search and high-altitude balloons, or between Android and funding startups. Instead, they can focus on the products and services that make money for the company -- and that should mean more advances in those areas and more agility against competitors.
"It allows Google, the Internet property, to be more fiscally responsible and focused on what that company does," said Shimmin. "Because they were pulled in so many different directions, [co-founders] Sergey [Brin] and Larry [Page] had a lot to contend with, in terms of prioritization and coordination. Leaving Google on its own should make the company more successful because executives won't have to worry about so much else. They won't have to worry about the success of Google Glass and how they might affect the whole business."
More Moon shots