5 mobile apps that will find you a place to work
The coworking movement is finally spreading beyond major cities. These five apps help you find, book, and access worskpaces like a local wherever you are.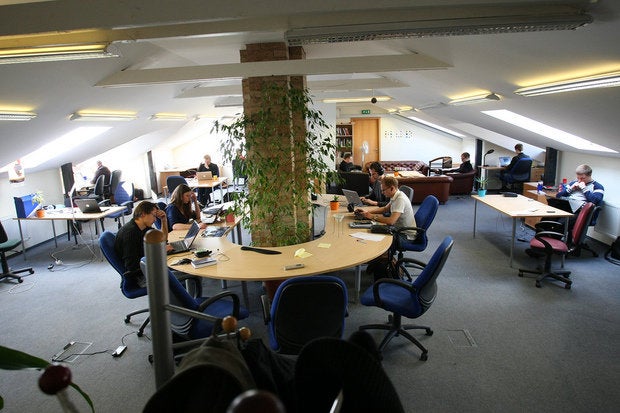 Over the past few months, two coworking spaces and one coworking-oriented shared office space have opened in my hometown of Saratoga Springs, NY. They would've been easy for a local like me to miss as they didn't get a lot of local news attention. Given that this town swells with tourists during the summer and track season, I wondered if anyone visiting and needing a space to work while on vacation — an occurrence that is sadly becoming the norm for most of us — would be able to findthem.
That thought led me to think about not just my city, but all the vacation spots people are visiting this summer. How easy is it to find a shared workspace of any whether you're on vacation, traveling for work, or need a coworking community in your hometown? Maybe it's easy in major cities, but what about the smaller cities and towns that dot the U.S. landscape?
I decided to find out and out of a wide range of iOS apps that I tested, there are five options that I decided are your best choices for finding coworking spaces, traditional shared office space, business centers, and available desks at companies willing to rent them out.
LiquidSpace
Of the apps that I tested, LiquidSpace is definitely my favorite. The interface is extremely easy to navigate. I had no problem igning into an account, locating spaces using either my device's location or by entering a city or address, making reservations, and paying for spaces. It also provided the widest range of search criteria including cost, time, and a range of amenities, in addition to the standard location and date. Ratings and policies of each space were very easy to browse.
Although the company's database didn't list all the available spaces in my area, it listed many of them and was the only app that included general use and conference spaces at local hotels with business centers. It also included hotels that allow free use of their lobbies for business users. Searching in major metropolitan cities delivered a wide selection of options at a great range of prices.
LiquidSpace lets you sign in with a Google or LinkedIn account as well as a corporate account — an excellent option for companies with a large distributed workforce or a lot of traveling employees.
All in all, LiquidSpace is a great first choice, but if you're going to be looking for workspaces outside major urban centers, you'll likely want to check other apps as well to be sure you're getting a complete list of options.
LiquidSpace is also available for Android and via the web.