4 more Gmail Labs features you should be using
We decided to see what was currently cooking in the lab and found four more you should try out.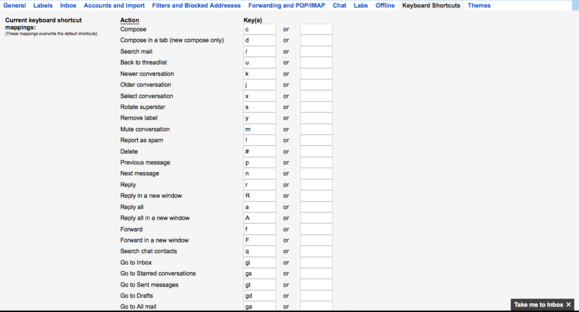 Custom Keyboard Shortcuts lets you modify Gmail's built-in key combos. Click to expand.
Enabling it adds a Keyboard Shortcuts tab to the Settings menu. From here, you can define keystrokes for a variety of functions including searching, starring messages, and navigating your inbox. You can remap the default keys or just add alternates. To disable your custom creations at any time, just click Restore Defaults at the bottom of the page.
Smartlabels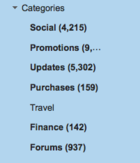 Smartlabels adds Purchases, Travel, and Finance to Gmail's categories menu.
If you're a fan of Gmail's category feature— which auto-labels messages as social, promotions, updates, and forums—you'll likely love this lab. Smartlabels adds purchases, travel, and finance to the Categories section of the left menu and sorts your incoming messages accordingly. Though it's pretty accurate, it occasionally mis-sorts a message. You have the option of re-categorizing any email using the Smartlabels drop-down menu within the message.