3 power-sipping monitors lower energy bills
Can you have a great monitor that also scrimps on electricity -- and helps the environment? We test three 27-in. power-saving displays to find out.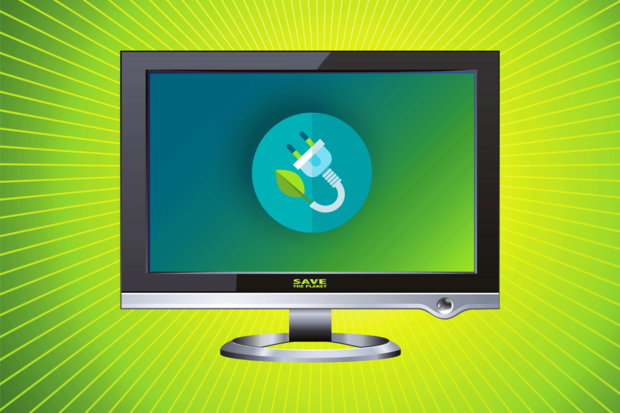 Credit: Fotolia
While businesses have always been careful about how much they spent on electricity, today's displays are making it a lot easier to keep bills lower -- and the environment safer.
For example, I measured a four-year-old 27-in. Apple Cinema Display as using 101 watts of power. However, the three 27-in. displays that I've tested in this roundup of environmentally smart monitors -- AOC's E2752VH, Dell's UltraSharp 27 UZ2715H and the Philips 271S4LPYEB -- use an average of 26.4 watts.
This is also reflected in cost in electricity to use the monitor per year. Assuming the display is used for 10 hours every business day and that power costs 12 cents per kilowatt-hour (the national average), the Apple Cinema display costs $29 for the year while the three reviewed here average an annual cost of $9.32. Doesn't sound like a lot, but if you're a business with a couple of hundred employees, it can add up quickly.
In addition, all three of these displays all carry the EPA's EnergyStar logo and boast wide screens that can display full HD resolution. And according to the EPA's Greenhouse Gas Equivalencies Calculator, every kilowatt-hour of power saved equals 1.5 lbs. of carbon dioxide that isn't spewed into the atmosphere.
Interestingly, these displays have different strategies as to how they reduce their power consumption. The Dell screen relies on the computer's screen saver to signal when it's time to go to sleep. The AOC adds a built-in timer for determining when it turns the screen off. And the Philips display includes a pair of infrared sensors that continually scan to see if someone is sitting front of the screen. When you get up, it senses that the space in front is empty and shuts the screen down, reducing its power draw.
Of course, saving on electricity doesn't mean a thing if a display doesn't excel in its main purpose. To see what these displays have to offer, I used them every day for a couple of months in my office. I took turns with them one-on-one and then viewed them together showing the same material for comparison.
Saving a few kilowatts here and there might not sound like a huge savings. But, if you multiply the savings by the number of monitors in use every day in a company's offices, it adds up quickly.
AOC E2752VH
If you're looking for a frugal monitor, AOC's E2752VH is not only the cheapest display of the three, but is the only one that uses no measurable power when in sleep mode. However, it falls short on creature comforts like a webcam and USB ports.