27 new iOS 7 features Apple didn't talk about
They may not have been trumpeted during Apple's keynote, but here are 27 iOS 7 features lurking in the background of the company's presentation that you may have missed.
Siri's new tricks
We've written a bit about new Siri features already, but here's the skinny: Siri has some new and improved voices in the U.S., Germany, and France; it has a new interface that hovers over the home screen rather than slides down on top of it; you can search Wikipedia, Twitter, and Bing inline (goodbye, Safari search!); and you can give it a bunch of new commands.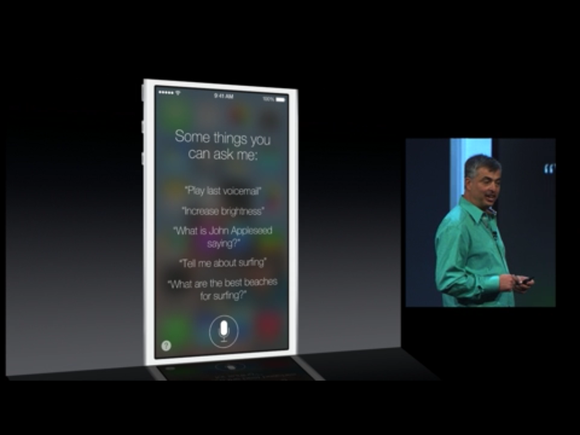 What kinds of commands? Things like asking it to play back your voicemail, return your calls, control your settings, change your music (or iTunes Radio), as well as any of the commands you're used to asking of the assistant.
In addition, if you pick up an automobile that incorporates Apple's iOS in the Car features, it looks like Siri might be cribbing from Google Now: It knows where you might be heading and gets you traffic info and predicted journey times.
International features
Like iOS 6 before it, iOS 7 offers a few nice region-specific features for international iOS users. The operating system will come with new dictionaries for Italian, Korean, and Dutch speakers, as well as a Chinese-English bilingual dictionary; handwriting recognition for multiple Chinese characters; and support for Chinese microblogging service Tencent Weibo.
Developer APIs
Apple stated at Monday's keynote that developers would gain access to over 1500 new developer APIs in iOS 7. Given that most of Macworld's readers aren't highly interested in this nitty-gritty, however, here are a few interesting ones we caught off the developer slide.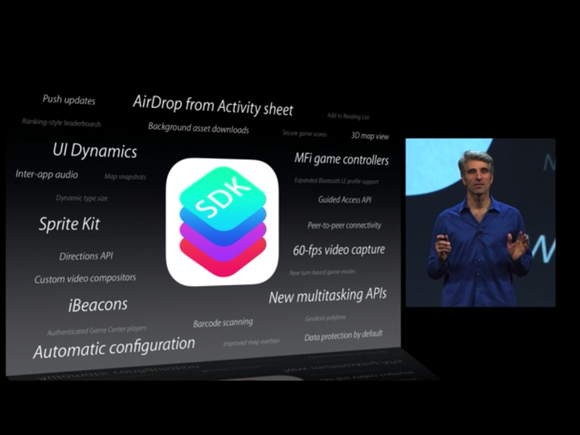 We're not going to write up all of these APIs in detail, because we don't want to put you to sleep. But there are a few neat tidbits in here.
iBeacons: Apple's iBeacons, in technical speak, use the Bluetooth Low Energy profile for microlocation. In plain speak, this means your iOS device may be able to use Bluetooth 4.0 devices to collect precise location data-like your location inside of a building-even though those devices don't have a GPS system installed. That said, I don't claim to be a Bluetooth or microlocation scholar, and Apple's APIs are under the confidentiality agreement, so the actual implementation might be slightly different.
Background downloading: We heard mention of this during the keynote: In short, it allows your apps to download information for you at certain times of day, even if they're not actively running. In practice, this might allow your Twitter feed to download and cache tweets for you to read before you hop on the subway or sit in an airplane, sans Internet access.
Third-party game controllers: There are a few pseudo third-party controllers for iOS games already (the iCade, for one), but it looks like Apple plans to offer more expansive support for those wishing to connect third-party controllers to their iOS devices.
Previous Page 1 2 3 4 5 6 Next Page