20 must-grab digital Marvel Comics
Marvel's promoting free first issues of its comics. Please allow our comics steward, Andy Ihnatko, to make some recommendations
And then there's "Ultimate Spider-Man." Volume 1 Issue 1 represented a successful Marvel experiment: Brian Michael Bendis rebooted a classic character for a new, modern readership...and he did it by putting this new backdated edition in an alternative universe where he couldn't wreck what was going on in mainstream Marvel continuity.
Did Marvel take note of the book's commercial creative success and think "Great. So let's start redoing and undoing things in the 'real' universe a well"? Who knows. But Ultimate Spider-Man remains a high mark in a writing career that's filled with excellent work.
Avengers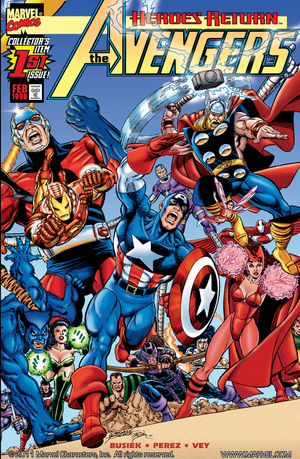 Moving on to Marvel's second successful movie franchise: grab Avengers Volume 3 Issue 1. The Marvel page at Wikia.com lists 37 Avengers in this issue. You'd think a comic with so many warm bodies in it would come out looking and sounding like a mess. But it's written by Kurt Busiek and drawn by George Pérez. It's a lush chorus.
(And it's another wonderful book for a Retina display. A framed art print of the cover, featuring every Avenger in a single rush into battle, is hanging on my wall as I write this.)
In "Mythos," Marvel retold the classic origins of their tentpole characters using a painterly style and a novelistic style of storytelling. "Captain America" was the first to receive this treatment and he's a great choice for a retelling. Previously, my only exposure to Cap's origin was a three or four-panel recap.
And unlike so many other modern revisits of classic origin tales, "Mythos: Captain America" adds texture and background rather than irrelevant new detail and "solutions" to problems that never existed.
"Hawkeye" is one of my favorite current comics and the only reason not to get the free #1 is that there's a tremendous risk that you'll go back for the rest of the 8 issues so far. As a member of the movie franchise team, Hawkeye has a prominent spot in one of the main "Avengers" titles. Matt Fraction wisely writes the character from a slightly different perspective: what does an Avenger do when he's off the clock? The overall tone of "Hawkeye" reminds me of "Columbo." The stories are nominally about the work he does, but the work mostly serves as a framework for this man's perspective on his job and the routines with which he fills his days.
Mutants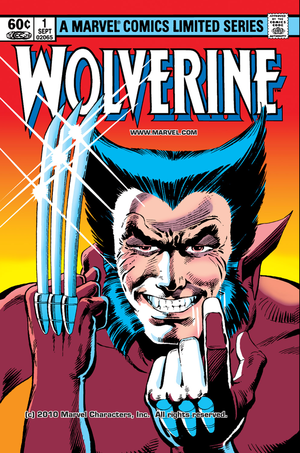 "Wolverine" volume 1, issue 1. Frank Miller drawing Chris Claremont's script. I re-read this entire limited series recently and I was struck by how fresh Miller's artwork still seems, even thirty years later. Isn't that the culmination of an artist's goal? To develop a recognizable visual style, to find an exciting new way to tell a story, and to have those choices validated decades later. It's truly timeless.
Previous Page 1 2 3 4 5 6 Next Page