20 must-grab digital Marvel Comics
Marvel's promoting free first issues of its comics. Please allow our comics steward, Andy Ihnatko, to make some recommendations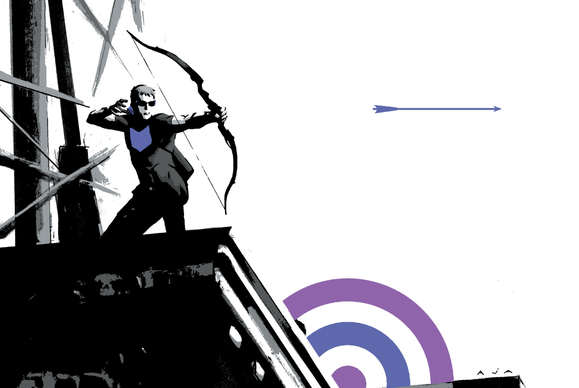 At last, the long-anticipated Marvel 700 Make-Good Promotion has begun, and hundreds of thousands of comics fans--both the newly-minted and long-suffering kinds--can lower their heads into a trough of free comics and snorkel up as many as they wish.
You'll recall that a month ago, Marvel attempted to make 700 different #1 issues--including books as old as Fantastic Four Volume 1 Number 1 and as recent as the "Marvel Now" relaunch of late 2012--available for free for a few days.
I completed my own five-finger discounting by the end of the first day of the original promotion. But as word spread, the strain on Comixology's infrastructure multiplied, and eventually Red Cross vans were dispatched to the scene of the disaster to distribute thick coffee and hot blankets to the company's servers."
The "make good" offer includes the same 700 #1 issues. But this time, users had to sign up in advance and wait to be issued a specific time slot in which to access the service and make their selections. If you missed the window, you are unfortunately out of luck for now... but even at back-catalog prices, some of these first issues make great jumping-on points. Or you can read many of them via Marvel Unlimited if you're a subscriber. And if you did sign up, here are the twenty Must-Grab Marvels from the promotion.
Fantastic Four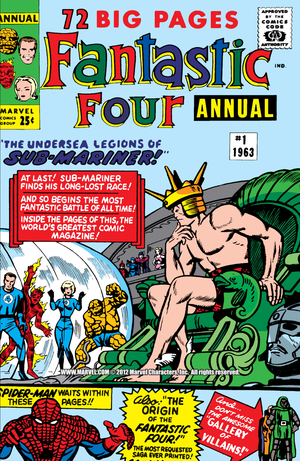 If you're a comic book fan, you've probably already seen Fantastic Four Volume 1 #1 a hundred times. I sure have. Every time it's reprinted, I'm just checking the scene where Reed Richards starts stretching, to see if they fixed the coloring error on his hands. That doesn't mean you shouldn't own a digital copy. As with any classic book, you keep pulling it down off the shelf. "Fantastic Four #1" remains an impressive template for getting a whole new and alien world launched and running in as few pages as possible.
But when's the last time you read Fantastic Four Annual #1? This was probably Silver Age Marvel's first epic: The Sub-Mariner takes his revenge on the surface world in full widescreen, summer blockbuster fashion. And there's also a Kirbyized version of Spider-Man's first encounter with the FF, plus loads of bonus material.
Closer to the modern age, I'm glad to see "Fantastic Four: Isla De La Muerte" in the freebie pile. It's a one-shot written by the consistently-strong Tom Beland, writer and artist of "True Story: Swear To God" (a comic eminently worth paying for). As a writer, Beland's strength is in depicting relationships and intimacy; any story of his about Marvel's First Family can't help but win. Here, the team tries to figure out why The Thing keeps his vacation plans secret every year.