14 digital marketing mistakes and how to avoid them
Marketing experts discuss the most common online marketing mistakes and what you can do to avoid making them.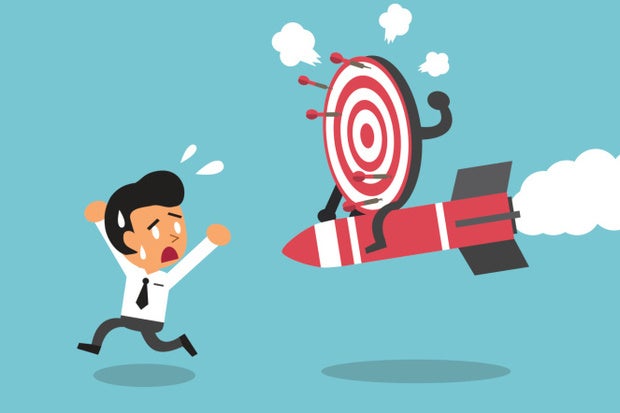 Even the most experienced digital marketers occasionally have campaigns that don't yield the desired results. But you can help ensure your next campaign doesn't meet with failure by avoiding these 14 potentially costly digital marketing mistakes.
1. Not having clear campaign goals. One of the biggest mistakes digital marketers make is "not establishing analytics goals prior to the start of a campaign," says Geoff Hoesch, principal, Dragonfly Digital Marketing. "In order to track the success of a digital marketing campaign, it's necessary to define goals (sales, form completions, calls, sign ups, etc.) and ensure that analytics tracking is properly set up for these goals."
"Without measurable objectives, it [is] challenging to measure ROI or net benefit of a campaign on product/service sales, sentiment or engagement," says Justin Honaman, senior vice president, digital marketing solutions, Moxie, a global digital agency. That's why "it is important to define and communicate objectives and to build insights from past campaigns into the planning process for future campaigns."
2. Not targeting the right audience. "Even if a brand is creating fantastic content, they will miss a great deal of the opportunity if they don't take the extra step to promote it to the right audience at the right time," says Michelle Stinson Ross, content & outreach goddess, Authority Labs, a provider of SEO software. "Every digital communication channel is getting noisier, [and] it takes effort and investment to cut through the noise to get your content noticed.
"Define targeted audiences not just on personal descriptions but on behaviors," she advises. "Make use of tracking pixels and cookies to reach out to people [who] have visited your site and/or joined your email list. Take your social targeting beyond age, gender, education and topic interest by layering on purchase intent and relevant life events."
3. Not employing a customer-centric mindset. "Marketing plays a critical role in enticing, converting, engaging and retaining customers, and organizations slow to embrace a customer-centric mindset will be left behind," says Penny Wilson, CMO, Hootsuite. "Through personalization, targeting, journey mapping and data analysis, brands are now able to deliver a customized brand experience that provides value to customers and keeps them coming back for more."
4. Impersonal (or incorrect) personalization. "Be [it the wrong] name, gender, likes, etc., the list goes on," says Jess Stephens, CMO, SmartFocus. "I see this every single day – my team compiles a 'bad marketing folder' where we store examples [of incorrectly personalized offers] we regularly receive. A particular bugbear of mine is when I shop for a present for a male member of my family [and] then get bombarded with male persona marketing. This can easily be avoided by using insights technology, which makes it easy for marketers to correctly identify the right products and offers to engage customers for their next purchase."