10 Windows 10 migration issues you need to consider
While there's no need to rush to Windows 10 just because it's been released, there are some important things to start thinking about.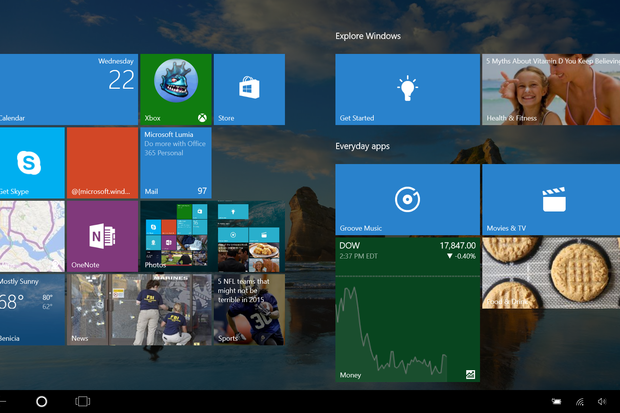 Upgrading to a new client operating system is a massive headache for the CIOs of most organizations. That's because it's disruptive, it impacts hardware purchasing decisions, it drains IT budgets and it can take up hours of IT staff time.
So the release of Microsoft's Windows 10 on July 29 begs some awkward questions about if, when and how best to proceed with a move from Windows 7, Windows 8/8.1, Windows Vista or even the no-longer supported Windows XP.
If you're not planning a migration to Windows 10 any time soon then you're in good company. A survey carried out by WA-based systems management company Adaptiva at Microsoft's Ignite 2015 conference in in May found that 71 percent of those polled said their companies plan to wait at least six months from the release of Windows 10 before migrating. 49% said they planned to wait more than a year.
Larger companies with more than 100,000 end users were even more conservative, with over 80 percent planning to wait a year or more.
But whether you're hoping to move to Windows 10 in 2015 or plan on waiting until 2016, 2017 or even later, here are 10 things you should start to consider now.
1. The clock is ticking on Windows 7
Microsoft's most popular desktop operating system, Windows 7, commands almost 61 percent of the desktop market (according to Netmarketshare). But the OS is scheduled for end of life in four and a half years in January 2020.
That may sound like a long time, but many organizations had a similar amount of time to move from Windows XP to Windows 7 and still ran out of time, warns Steve Kleynhans, an analyst at Gartner. "This time companies should be more proactive and get going sooner to avoid the risk of crashing into a wall," he says.
2. Windows 10 is (almost certainly) more secure
While it's true that any new operating system will inevitably contain unknown security vulnerabilities that will be discovered by hackers or security researchers over time, Windows 10 does include some potentially valuable features to help keep corporate networks and data secure.
These include:
Device Guard, which prevents applications from running unless they are recognized.
Windows Hello, for biometric authentication.
Secure Boot, which prevents malicious software from loading while a computer boots, thereby potentially compromising the operating system as soon as it starts.
3. Windows 10 may make mobile computing more attractive
Truly compelling reasons to migrate to Windows 10 are few and far between. But for some organizations, Windows 10 will finally make moving to tablets a viable proposition. "Windows 10 enables you to use those cool sexy 2-in-1 hybrid tablets that have until now been limited to running Windows 8.1," says Kleynhans.